Red Star plays for Partizan, too: Greece's coefficient in danger, Serbia goes for 2 CL spots!
That would be nice to see!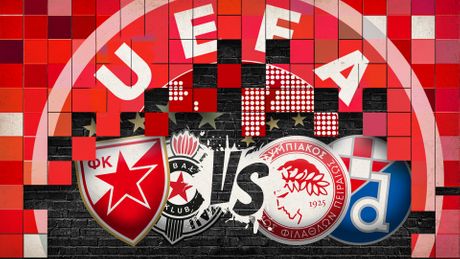 Ilustracija: Nikola Jovanović
Red Star beat Olympiakos 3-1 in last night's Champions League game in Belgrade, winning important points for Serbia's national coefficient in a direct clash with the Greeks.
Serbia is after the 15th place, which would give it two spots in the Champions League qualifiers starting in the 2021/22 season. Serbia has 24,250 points, just 0.125 less from the 17th-ranked Croats.
The Greeks are not too far ahead with 25,300 in the 15th, the Cypriots have 25,000, but the curiosity is this - Serbia is the only one of these countries that has more than one participant in various European football competitions.
That is why by beating Astana (in Europa League) Partizan could help Serbia leapfrog Croatia and take a step closer to the 15th place.
Serbia has scored 19 points this season (Red Star 10.5, Partizan 5.5, Cukaricki 2.5 and Radnicki Nis 0.5), Greece has 19.5, Croatia 15.5, while our country has made a better impression than, say, the 6th-ranked Russians (14), Turks (11), Czechs (11.5), Austrians (13)...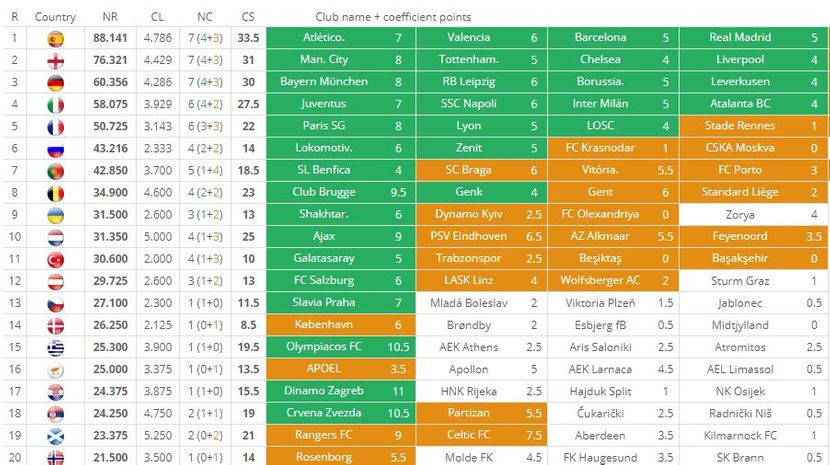 Serbia is in the 18th spot at the moment and has had better performance this year than nine better ranked countries, including the Portuguese with 18.5!
Each victory in the group stage (of both Champions League and Europa League) gets a country two points, while a draw brings one point. In qualifying rounds, this translates to one and one half points, respectively. Of course there are bonus points. The distribution is as follows: for playing the Champions League group stage - four points; and five more for a place in last 16. An additional point is given to those participating in the quarterfinals, semifinals and finals of both competitions.
That would be the essence, with one important thing to note - calculating points for a national association (league ranking) implies that all points from the current season are added up, whereas for the club coefficient, if a club wins a place in the group stage this renders the qualification points irrelevant.
Red Star even has a nice opportunity to stay in Europe for the winter and even in a new direct duel with Olympiakos in Athens solve the issue, a game which, by the way, will also be meaningful because of the direct competition with the Greeks in the UEFA ranking. At the same time, if Partizan continues to play in line with their current form, a nice European calculation is awaiting us!
The performance of Dinamo Zagreb will also be carefully monitored, who were in this round defeated by Manchester City but made a solid impression (0-2), having previously routed Atalanta 4-0. However, Dinamo is the only representative of their country in Europe this season because Rijeka lost in the playoff qualifiers to Ghent.
(Telegraf.rs)