Incredible footage of Belgrade that lets you see the capital's most beautiful and most hidden parts
The author worked on this video for four months because he wanted to have the best shot in each second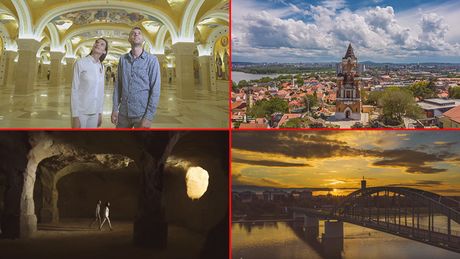 Printscreen: YouTube/Dusan Stojancevic - Creative Light
In two minutes and 40 seconds Belgrade is presented in its most beautiful edition. A young couple, at least in front of the camera, took the viewers through the capital's history and culture.
Holding hands, they made their way from Kalemegdan to the Roman Well, then to the lagums (underground tunnels). From there, they climbed to the surface and stopped at Princess Ljubica's Konak (residence) in Kosancica Venac. Sights that take us back to the 19th century then give way to urban Belgrade.
Two museums follow - the National Museum and the Nikola Tesla Museum. In it - now with hands held apart, the lovers "create" electricity. Later they pass through the crypt of the Temple of St. Sava, and through the Tasmajdan Park they make their way to St. Mark's Church.
They also climb towers, watch "Belgrade on two rivers" from a height. They look at the bridges that connect the rivers' banks, take a walk along a quay.
They have fun on Ada Ciganlija, watching the city bustle, the sunset. From the Eastern Gate in Konjarnik, the author of the video, Dusan Stojancevic, returns to Kalemegdan once again, from where it all began.
He says he was filming for four months, waiting to capture the best moments with his camera.
(B.P.)