Botsan-Kharchenko: Kosovo issue should be the main focus of the UN Security Council
Bocan-Kharchenko assessed that Russia-Serbia relations have never been at a higher level, and that they are accompanied by intense dialogue based on trust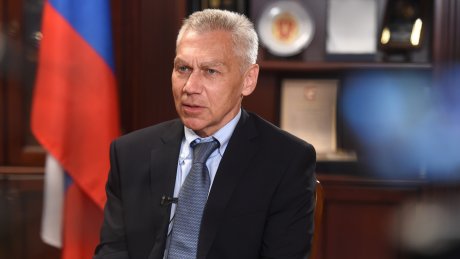 Foto: Tanjug/Dragan Kujundžić
One of the most important issues in the Balkans, internationally, is the crisis in Kosovo and Metohija, and the Kosovo problem should be resolved at the initiative of Belgrade, says Alexander Botsan-Kharchenko, ambassador of the Russian Federation to Serbia.
"The Serbian leadership is perfectly aware of this and has taken the lead. It has been repeatedly stated at the highest level that Russia is providing all possible support to Serbia as a friend and partner and a permanent member of the UN Security Council. We proceed from the assumption that Kosovo is an important issue on the Security Council agenda and should be the main focus of this UN body. The Security Council is also one of the guarantors and premises for resolving the Kosovo issue," he told TASS.
Bocan-Kharchenko assessed that Russia-Serbia relations have never been at a higher level, and that they are accompanied by intense dialogue based on trust. "Bilateral cooperation has reached an extremely high level with intense political dialogue based on trust. Russian-Serbian relations are being developed fully in accordance with the Strategic Partnership Declaration. Russian Foreign Minister Sergei Lavrov noted that this was a working document, which is yielding concrete results," the diplomat said.
He stressed, however, that Serbia and the Balkans needed greater representation of Russia in the media. Botsan-Kharchenko recalled the visit of Russian Prime Minister Dmitry Medvedev to Belgrade and his presence at the commemoration of the 75th anniversary of liberation in the Second World War, his talks with Serbian President Aleksandar Vucic and Prime Minister Ana Brnabic, as well as Serbia's membership in the Eurasian Economic Union (EAEU).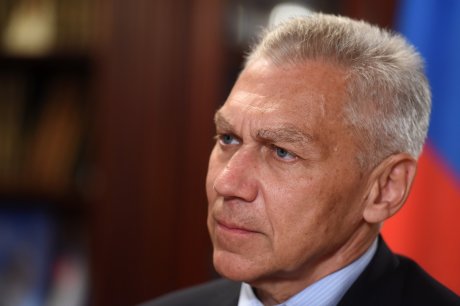 According to the Russian ambassador, the most important area of ​​bilateral cooperation are major strategic projects implemented by Russian companies in Serbia.
"First of all, it's the work of NIS (Petroleum Industry of Serbia), which is expanding its activities and production. Projects involving Russian Railways are quickly being put into action. Of course, there is also TurkStream, as Serbia is the most active country in its implementation after Turkey. It should be noted that the efforts in recent years have been strategic in terms of bilateral cooperation and the economic and energy presence of Russia in the region and in Europe in general," Botsan-Kharchenko emphasized.
(Telegraf.rs/Tanjug)