Djuro from Krnjaca is a Joker lookalike, but he's never seen the film; "People ask for my autograph"
The sudden popularity makes him angry Printskrin: Promo, Youtube/ RTS Oko - Zvanični kanal
A photo has appeared on social networks that looks like a scene from the popular movie Joker accompanied by a humorous comment saying that it was showing "Joker's father from Krnjaca."
However, it was actually a photo of Djuro the painter, who was at first angry when he found out he had become popular, but later admitted that there are some similarities.
Djuro Nisevic is a painter. He lives in Krnjaca, a suburb of Belgrade, and usually drives to work, to the Clinical-Hospital Center.
One day his car broke down so he took the bus to work. He didn't know that someone had taken a picture of him and posted it on Twitter, which some websites later reprinted.
Djuro didn't see Joker, a movie directed by Todd Phillips - so he didn't even understand what it was all about when his daughter-in-law called him at work to tell him that he had become known.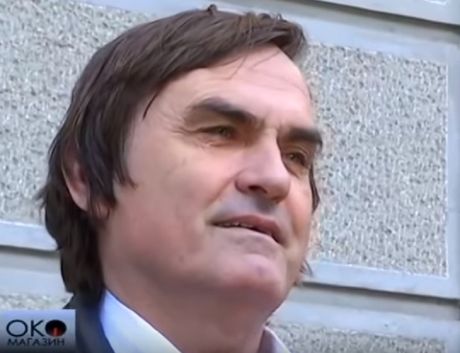 "I was angry, really. I was angry also at my daughter-in-law, because she was laughing. I don't know who took my picture, but I wanted to report them to the police," says Nisevic.
Then, Djuro's son explained what was going on and showed him pictures of Joaquin Phoenix, who plays Arthur Fleck in the movie Joker.
"Afterwards, some other people showed me that actor on their phones and there really is some similarity," admits Nisevic:
"Someone called me on the phone, asked for my autograph... It was new to me, I never experienced such a thing in my life. I'm supposed to be giving autographs now? Well, they wanted to come to my house, asked where I live, and so on..."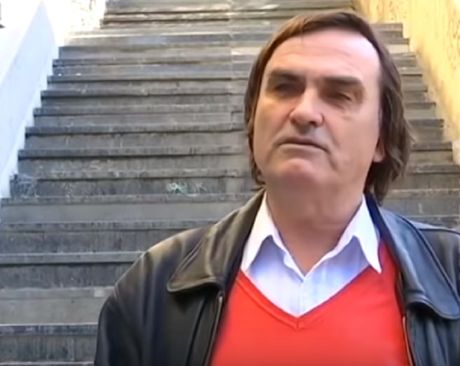 Asked if he has understanding for Joker's actions in the film and whether he could justify them, he replied that he didn't watch it and couldn't offer any detailed comment - but that he had some principles that he adheres to.
"It's right to do good things in life without hurting anyone else, without creating damage, and that's it," explained Nisevic.
Djuro the painter doesn't paint his face white, instead, he paints walls. He is not desperate, but pleasant and smiling. The sudden fame doesn't suit him much, but who knows, it may bring him more work. (Telegraf.rs/RTS)