Serbian brandy is sold around the world: And no, not just to our compatriots working abroad
In the last five years, almost 50 percent more brandy, above all slivovitz (plum brandy) has been exported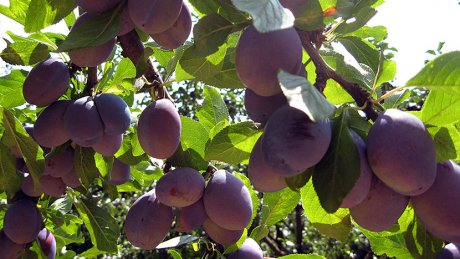 Foto: Telegraf
Some interesting news is coming from the Serbian Chamber of Commerce, PKS: since 2015, brandy production in our country has increased by more than 25 percent, while export has increased by as much as 42 percent.
In addition to slivovitz, which is the most popular and is also exported to the United States, the PKS said that in recent years more and more brandy is being made using quinces, pears, apricots and raspberries. According to data from the Statistical Office, the first five places in the export structure are occupied by Montenegro with 19.3, the US with 14.5, Croatia with 13.5, Germany with 11.6 and Bosnia and Herzegovina with 10.1 percent, while the share of other countries 31 percent.
In 2018, Serbia exported most brandy to the EU, with exports worth 2.1 million euros, then to CEFTA countries (1.7 million euros) and the same amount to all other countries around the world. According to the Ministry of Agriculture, Forestry and Water Management, there are about 530 producers of hard liquor registered in Serbia. Ivan Bogdanovic from one Uzice distillery told Tanjug that 60 percent of the total annual production of fruit brandy is intended for export. "The distillery, which has existed for 25 years, produces 100,000 liters of premium quality fruit brandy annually," says Bogdanovic, adding that the product is exported mostly to the US, Canada, Australia, Russia, to almost all former Yugoslav republics, as well as to Germany, Switzerland, the Netherlands, Denmark, Sweden, Austria and the United Kingdom.
Brandy is sold abroad not only to our compatriots who work in other countries, but also to their friends. The plan is also to increase exhibition space at various events around the world, which speaks to brandy becoming a real Serbian brand.
The PKS says that in the coming period, fruit brandy from Serbia will be recognized in the Russian market as well, since the agreement with the Eurasian Economic Union will enter into force 60 days after it is ratified by all signatories and provide assistance to producers regarding export, especially when it comes to customs procedures and technical documentation.
Most plum brandy is produced in the western part of Serbia, using native plum varieties that grow there, and lately, some Cacak variaties. In eastern Serbia the dominant types of brandies include herbs such as mint, while Vojvodina is increasingly producing brandy from quinces, and apricots and grapes.
(Telegraf Biznis/Tanjug)