This mysterious 5,892-meter long cave is definitely Serbia's best hidden secret
Not even Jovan Cvijic knew about it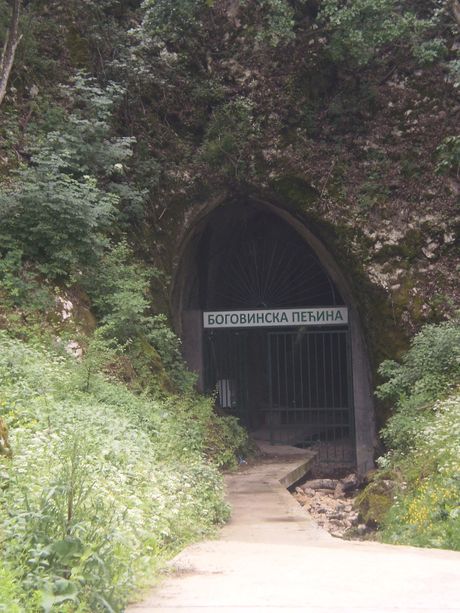 It takes just over 6 kilometers to get off the main road, which connects Paracin and Zajecar, and get an opportunity to visit the unique Bogovina (Bogovinska) Cave in Serbia, which until recently was considered the longest in our country. It is located only about 15 kilometers from Boljevac, and what's particularly interesting is that the famous explorer, Jovan Cvijic, did not write about it.
Although he visited the area in order to explore it, it is assumed that the locals jealously kept the secret about the existence of Bogovina Cave.
It is officially a part of the municipality of Boljevac while its name is associated with the village of Bogovina, where it is located.
Although it has long been thought that Bogovina Cave is the longest in our country, since its corridors are 5,842 meters long, according to data from the official website of ASAK (Academic Speleological-Alpine Club), officially the longest cave in Serbia is Lazar's Cave, located in the village of Zlot near Bor.
Locals' well-hidden secret
Located at the very edge of the Kucaj Mountains, Bogovina Cave is only about 220 kilometers away from Belgrade. It can be reached by car, and in 2008 work began to allow better access to tourists visiting this natural attraction.
Today, it's possible to visit this cave at any time of the year, but during the winter you can only see it accompanied by speleologists and expert guides. Bogovina Cave is open for visits every day from 8 am to 6 pm, while admission fees are symbolic. One tickets for adults costs 300, and for children 200 dinars. If a group of more than 10 people is visiting, they will all pay only 250 dinars for a single ticket. The length of the path available for tourists is 540 meters. What is breathtaking to every visitor, other than the stalactites that adorn the ceiling of this cave, and the stalagmites, which can be seen in the lower corridors and halls, is certainly an area called the Hajduk Hall. Apart from it, there are 3 more halls in the cave, which can certainly compete beauty-wise.
There is the Cyclops Hall, the Mining Hall, which is dedicated to all the miners of the former Bogovina Mine, and the Concert Hall. Although located underground, the Concert Hall is considered a great location for organizing various cultural events, but unfortunately this idea has not yet come to fruition.
What's especially interesting is t hat Bogovina Cave is known for its so-called Main Canal, that is, an occasional water course. This is precisely what sets the cave apart - a spring that occurs intermittently. The main path through the cave is protected from it, but it certainly is a special attraction. Otherwise, Bogovina Cave is classified as a Category III Cultural Good, while its entrance is located at 360 meters above sea level.
Eternal love between a Serbian hajduk and his chosen one
If you are familiar at all with the love story between hajduk Veljko Petrovic and his beloved, the famous Cucuk Stana, then you will probably be delighted by the Hajduk Hall in Bogovina Cave, which dedicated to that story.
There is a ten meter high cave decoration in this hall. The stalagmite, whose color is characterized as ruddy, is located on a pedestal about 2 meters in diameter. It is this cave decoration that is symbolically linked to hajduk Veljko. And as Cucuk Stana was an inseparable part of his life, so in the immediate vicinity of this cave decoration is another smaller one, symbolizing this brave Serb woman.
Although after the death of Veljko young Stana married the famous Greek hero Georgios Olympios and went to live in Athens, where she eventually passed away, her love for the brave Serbian hajduk is testified about to this day in the Hajduk Hall of Bogovina Cave.
(A.B./Telegraf.rs)
Pošaljite nam Vaše snimke, fotografije i priče na broj telefona +381 64 8939257 (WhatsApp / Viber / Telegram).