A day after Trstenik disaster: Torrential flood piled up cars, "insignificant" stream created chaos
Locals in Pejovac have never seen anything like this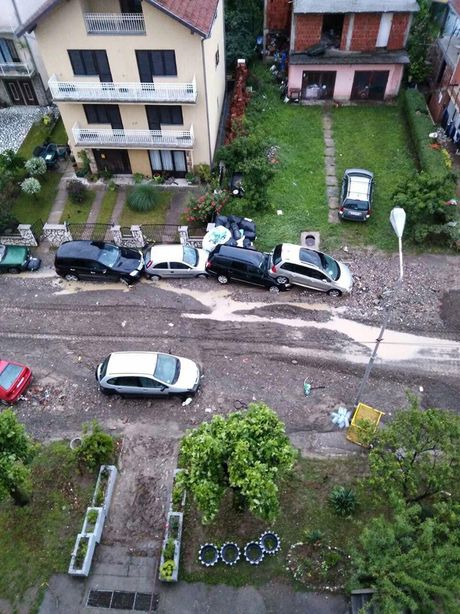 An ordinary stream carried cars, flooded buildings and caused huge material damage in the municipality of Trstenik when it burst out of its bed yesterday, thanks to a large amount of precipitation.

According to the Telegraf.rs portal readers, the storm hit one part of this town the most, while it almost didn't register in its central area.
"The disaster occurred in the settlement of Pejovac, also known as Trstenik 2. Above it flows a stream that is very small, you would say insignificant. However, a huge amount of rain fell in a short time yesterday, you couldn't see ahead of yourself. The stream probably could not withstand such an influx of water and overflowed from its bed," Miljan Milosavljevic told Telegraf.rs.
The water flooded surrounding buildings, filling up basements up to about half a meter.
"The torrent that flowed through the streets picked up cars and piled them on top of each other. Residents of Trstenik have never seen anything like this," he added.
As he says, competent services were on the ground today, struggling in the mud and garbage that the water picked up and scattered around the settlement. According to initial information, the material damage is significant.
The area of Cacak, Kraljevo and Trstenik was hit by a severe storm last night.
Video:
Consequences of the storm in Trstenik: Several houses flooded, cars floating
(Telegraf.rs)