Dr. Jankovic announces: We will soon have to wear masks outdoors as well
"We should not wait for the number of infected people to jump to then implement rigorous measures," said Jankovic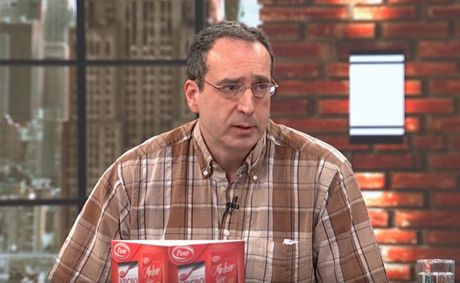 Wearing protective masks will soon be obligatory in the open as well, when contact occurs, says immunologist Srdja Jankovic. He told TV Prva that there is no discussion at all whether or not masks are necessary indoors, adding that maintainng physical distance and wearing masks is the backbone of the prevention of infection and illness, and of preventing Covid 19 deaths.
Asked about interpretations of the research doen by the US Centers for Disease Control and Prevention that wearing masks is unnecessary, Jankovic said that the interpretation is not quite correct.
"When we look at what is really written in the materials of the Center, nowhere does it say that you should not wear a mask. Of course, the analysis of when and how much the mask offers protection is complex," said Jankovic, who is also a member of the Crisis HQ for combating coronavirus.
He stressed that it is important that we all wear masks because partial protection they provide is much better than no protection at all.
Studies conducted in several countries, he stated, have shown that the probability of infection drops to only a few percent where everyone wears masks.
"We should not wait for the number of infected people to jump and then implement rigorous measures," said Jankovic.
Asked whether the Crisis HQ is considering new measures in case of an increase in the number of cases, and switching to online classes for students, Jankovic said that measures that are now in force can be implemented more rigorously than before and therefore no new measures will be necessary.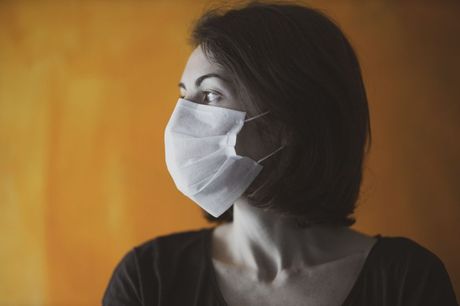 "If that battle is not won, the question is what kind of measures will be necessary," said Jankovic and added that the Crisis HQ is monitoring the situation.
When it comes to schools, Jankovic said that the current system is flexible enough to monitor the situation and to react in the optimal way at the local level, so we may be able to endure until the end of this wave.
He stated that if there is a significant transfer within a school, the decision to switch to online classes may have to be made, but this is not inevitable.
"Our goal is for children to be able to go to school for as long as possible, because that is also important for their psycho-social development," says Jankovic.
He noted that the situation regarding coronavirus in Serbia is still more favorable than in the surrounding countries and in most countries elsewhere in Europe, but that this doesn't mean we can rela, and expect it to remain so, unless we use rigorous measures to prevent the situation from deteriorating.
He said that there is consensus among experts that it is not useful to accelerate the creation of collective immunity in any way, because that, he says, immediately means that are accepting not to protect human lives.
Jankovic added that if we all keep the distance and wear masks, we will not only reduce the number of people suffering from Covid, but will also stop seasonal flu, especially since we also have the vaccine against that virus.
He added that seasonal flu has not appeared in Serbia yet and that first cases are expected in November.
(Telegraf.rs)