Bus overturns on highway, seven people injured during Belgrade storm; fence hits woman on Ada Huja
The woman's head was injured and she was transported to the Emergency Center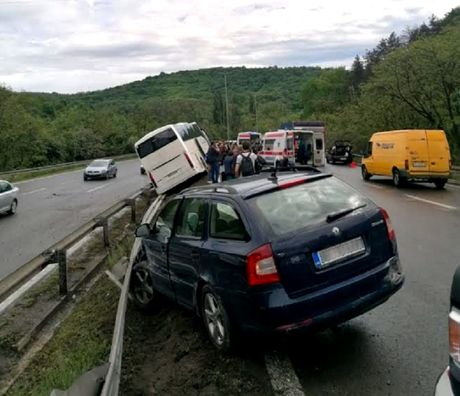 A bus overturned on the highway near Bubanj Potok during a strong storm that hit Belgrade on Thursday afternoon, Telegraf has learned.
A pile-up occurred about 300 meters from the scene of that accident.
It was on this part of the highway that a big traffic jam formed - a kilometer-long column that stretched almost to the Ikea store.
As we have learned unofficially, seven people have been injured.
Six of those injured were taken to the Emergency Center, and one to the Orthopedic Hospital in Banjica.
Four ambulance crews were sent to the scene.
Also, strong wind caused problems on the bank of the Danube, tearing apart a fence installed around a company, which injured a woman.
This happened on the access road to Ada Huja.
The woman's head was injured and she was transported to the Emergency Center.
(Telegraf.rs)