Europe struggles with rising bread prices: And Austria is looking for harvest season labor from the Balkans
Due to the Ukrainian crisis, not only is there a shortage of seasonal workers, but also of grains, oil crops...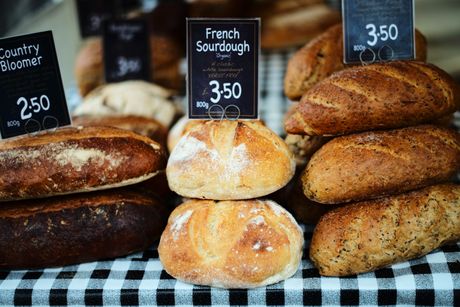 The price of bread and pastries will increase by up to 20 percent in Austria, announced a representative of Austrian bakers, Josef Schrott.
"The price of flour is going up, and thus of bread, buns and all pastries. Depending on the product, we count on a jump in prices of between 10 and 20 percent. We can't do otherwise," Schrott explained for the daily Osterreich. He said that it is not only raw materials that have become significantly more expensive, but also energy.
"I have to bake bread and then deliver it. And we have costs there," said Schrott.
This country has been struggling with high prices for weeks, but also with issues related to wheat and bread. Namely, as we reported recently, the only canned bread producer in Austria is currently exposed to a huge demand for its product, as people fear shortages.
"Every day we receive about 300 orders from citizens, and we also have contracts to supply survival stores. Our plants work 16 hours a day," said the Deiser bakery.
Farmers in Germany are also warning that due to the war in Ukraine, an "explosion" of food prices could occur very quickly. Klaus-Peter Lucht, vice-president of the Schleswig-Holstein Farmers' Association, told the daily Bild that bread could soon cost 10 euros.
The rise in prices is already being felt in supermarkets.
Also, in Italy, a lot of items have become significantly more expensive, while bread in Milan now costs as much as 8 euros.
At the same time, Minister of Agriculture of Austria Elisabeth Kostinger, expects that this year there will be a complete absence of labor from Ukraine for the harvest in Austria.
She stressed that because of the war in Ukraine, Austria cannot count on agricultural labor from that country. That is why, she said, attempts are being made to replace them with workers from the Western Balkans.
Video:
High fuel prices have emptied the streets of Vienna
(Telegraf Biznis)
Telegraf.rs zadržava sva prava nad sadržajem. Za preuzimanje sadržaja pogledajte uputstva na stranici Uslovi korišćenja.