Vreme čitanja: oko 2 min.
French Open on Djokovic's message "Kosovo is heart of Serbia": Their message to those who want him punished
Vreme čitanja: oko 2 min.
Long story short, the Serbian tennis player will not be punished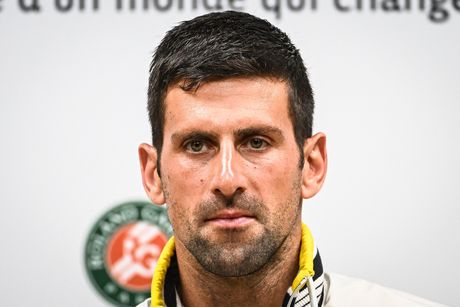 Novak Djokovic writing "Kosovo is the heart of Serbia" on a French Open camera yesterday after his first round victory has caused the anger of the tennis association of so-called Kosova, which demanded that the Serbian ace be punished!
A statement issued by the said association reads that they will seek this from the ATP and the French Open, whose organizers have since reacted and said that nothing will come of it.
The French Tennis Federation said that Novak had not broken any rules and that it was unlikely that he would be punished in any way.
"There are no official Grand Slam rules about what players can and cannot write. The French Tennis Federation will not make any statement or take any position on this matter," a press release said.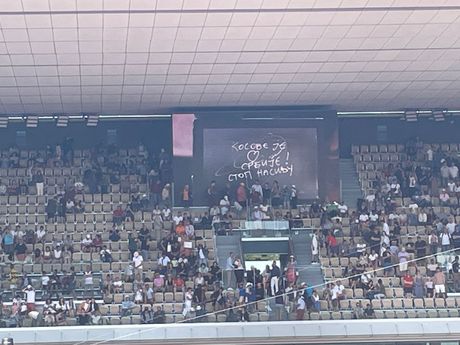 Here is what Novak himself said after the match yesterday:
"I am not a politician and I have no intention of getting into political debates. As a Serb, what is happening in Kosovo hurts me a lot, our people have been thrown out of the municipalities. The least I could do is this, I feel responsible as a public figure and the son of a man who was born in Kosovo, I feel the need to show support to all of Serbia. I don't know what the future holds for the Serb people and Kosovo, but it is very necessary to show support.
Don't know what's going to happen. I heard that there have been many objections on social media, whether I will be punished. I am not holding back, I would do it again. I am against wars and any conflict, I have always expressed this publicly. This situation with Kosovo is a precedent according to the UN Charter and all rules, I am very sorry that we are in the situation we are in. Kosovo is our ancestral land, our pillar, our biggest battle took place there, the most important monasteries are located there... There are many reasons, and especially, because it is the truth," Djokovic was clear.
In the meantime, because of this message, a mural dedicated to Djokovic has been defaced in Orahovac, a town in Kosovo and Metohija, including with the initials "UCK" sprayed on the wall ("UCK" is Albanian for KLA, "Kosovo Liberation Army").
(Telegraf.rs)
Video:
Novi trener Zvezde hoće meč protiv Đokovića: Bahar otkrio šta je tražio od Terzića da bi došao
Telegraf.rs zadržava sva prava nad sadržajem. Za preuzimanje sadržaja pogledajte uputstva na stranici Uslovi korišćenja.