Drinking coffee with Dejan Radonjić, coach of "Red Star" Belgrade: How long is he going to stay in "Red Star", which coach did not find him a favorite player
Have they made a mistake with reinforcing the team, why Miller played only 3 seconds in the city of Valjevo, which centers would he choose for his dream team?
The best year in the history of "Red Star" Belgrade is coming to an end. The team won three trophies last year and they are on the right track to repeat the success.
Red and White night, Red Star the Champion! After 17 years! (PHOTO) (VIDEO)
"Red-and-whites" are in the Top 16 of Euroleague, in the top of regional ABA league, which is the reason for everybody in the team, and the coach Dejan Radonjić especially, to be satisfied.
In the interview for Telegraf news agency, the coach of "Red Star" Belgrade opened up and spoke about many things, for example who is responsible for bringing new players,  what would have happened if some injuries had not happened, how long does he plan to stay in the team, what is his favorite movie, and so on.
After the most successful season in the history of the team, fans were anxiously waiting for the transition period and bringing of new players.
Some players have come but they did not stay long. What is your opinion on that?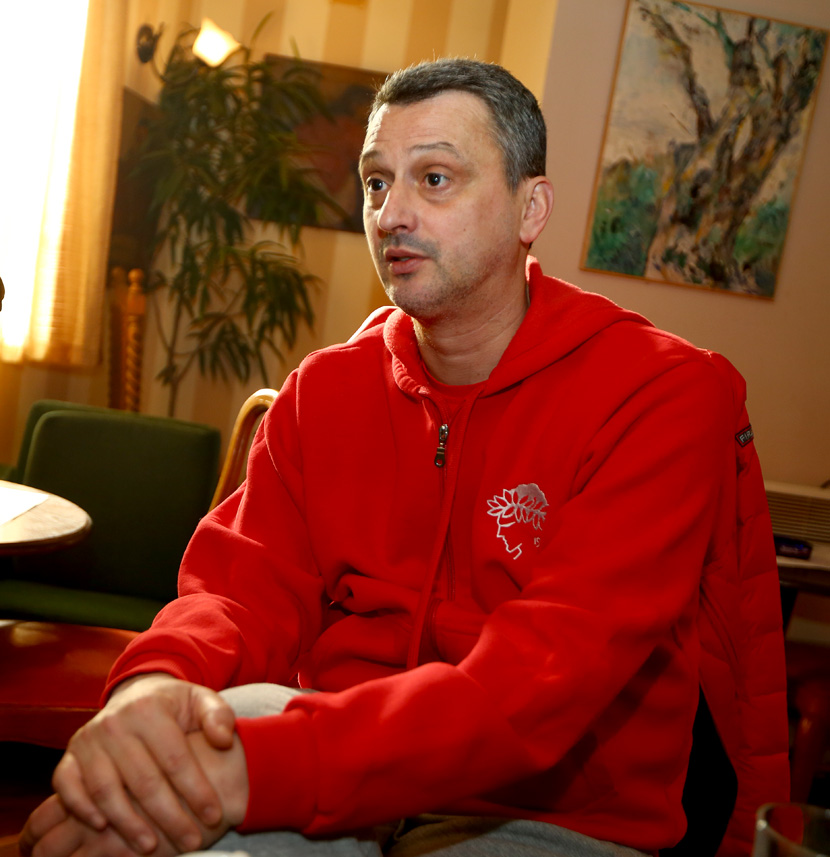 - The transition period was a lot more specific than on previous years. "Red Star' has never been a champion on all three fields together in one year.  We came out of the season which was woven with excellent games, from the season in which we achieved some things that were described as never to happen. At the end of the season there was a situation in which the key players left, but fortunately for them and us they went to good teams and with good contracts. Now, after many seasons where the finale was followed by disappointment, bad remarks and looking for worse than worse, we are in the position to feel quite opposite, to find new players to reinforce the team.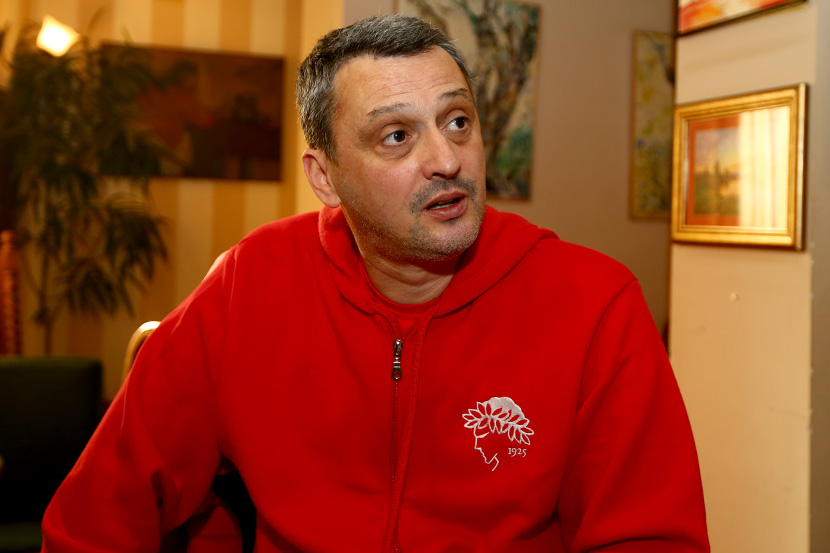 That certainly has not been easy to do?
- The task was to find the exact team like the previous one, which is impossible. You cannot have two players called Boban Marjanović, there is only one. On the other hand, with these conditions on the global player market, it was not easy to react. It goes without saying that there were players far better than the ones we brought, but it was financially unfeasible to get them. We had to find the best solution, found these guys, but it turned out not to be that good in the end.
At one point, "Red Star" was on the verge of break in Euroleague. What are your thoughts on that?
- Despite all the problems with bringing in new players, we managed to surpass a situation even more difficult than this transition period, and that was the question of severe injuries of certain players. Now we are at the point where we used all these things to reach into Euroleague's Top 16. When we talk among ourselves, if we had won against "Igokea" and "Olimpija" in Belgrade, we would have had a miraculous season. We were forced to find the solutions good enough for us and for the public. After that 36-point-difference in Moscow and 46-point in Madrid, we were walking on the edge. We managed to combine days of working together and then came the game with Bayern which restored the hope that we could reach the goal.  It has to be stated that we were in the toughest group and had many important games, for us and for our opponents.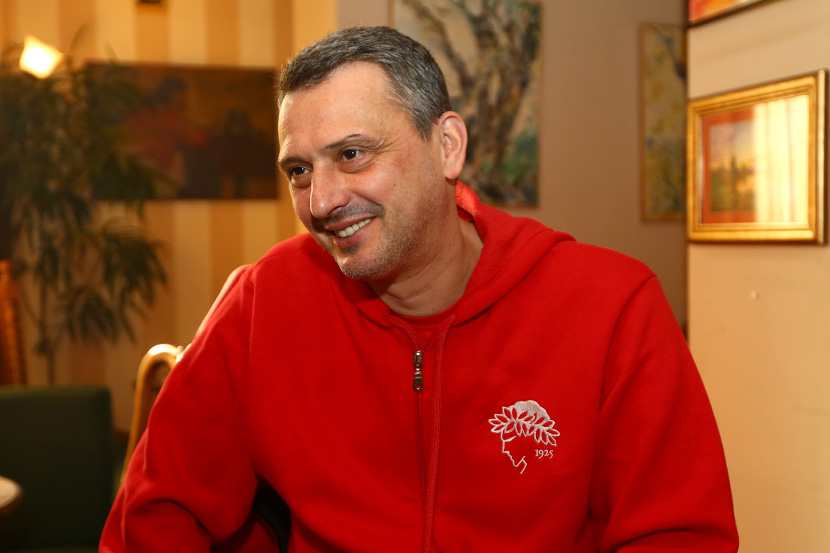 How did "Red Star" manage to reach the Top 16 without the players who were brought, like Sofoklis Schortsanitis and Gal Mekel, and without Thompson, who did not play that well?
- First idea was to try with the players who have been here longer, for them to be part of the team which brought stability and quality. Second of all, we tried to find the players who would even improve the quality of the game. It was definite that at the end of last season the problem was how to use the players who were there to improve the team. It was clear that Maik Zirbes had to be the first center, and that we had to look for another one. Jović had some problems because he was often injured during last season. However, he passed all the tests and we knew that he was the player for a big role.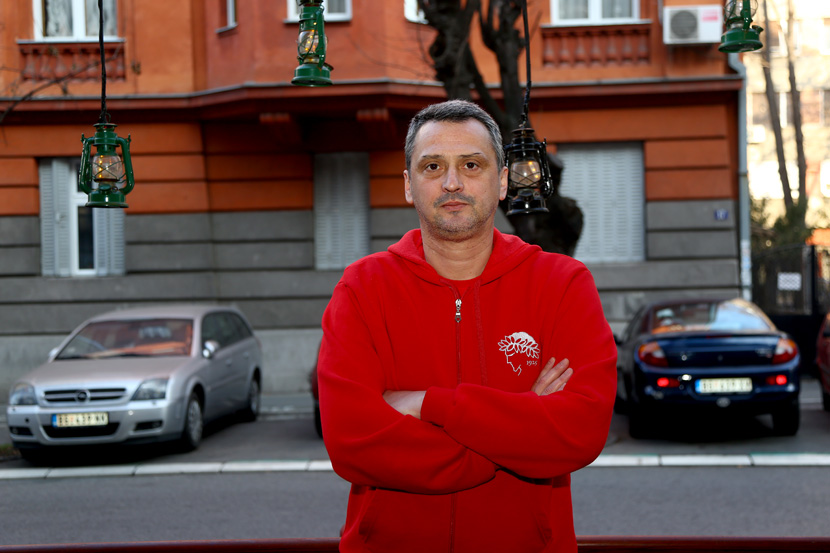 - With many problems in search for a play-maker we came to Mekel, but we knew from the start that Jović would also be important. We wanted our players to be the core of the team, and for new players to bring certain quality. We made the team in that way. People probably thought that these players were supposed to be in charge of the game, but we managed to succeed with our players, so why would not we feel enthusiastic?
As far as Sofoklis Schortsanitis is concerned, did you expect of him to play constantly?
- We expected of him to be far better. He is an experienced player who has had a lot of good things in his career. It was not what we expected and and that was that. Zirbes showed right away why we had decided for him to be the first center.
The plan was that, after Boban Marjanović left, Maik should be the first center, because he showed that he could be.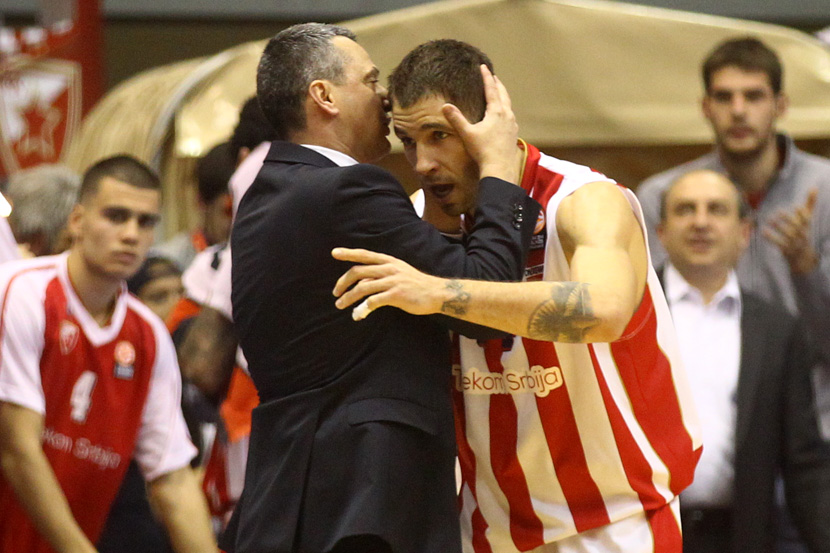 What happened with Gal Mekel?
- Of course, we expected more of him. He was playing really good at some ABA league matches, but in Euroleague it was drastically different. That conditioned all our thoughts in that moment.
You have waited for a long time for Thompson to start playing?
- He was really good on practices. After 26 games we thought that an improvement would take place. Still, he is a good guy, hard worker, but he just couldn't find his place.
What would have happened if Dangubić had not been injured and that Thompson had played at the level you requested, would then Marko Gudurić get the chance?
- He is still here, there is an analysis what would have happened if there had not been injuries. There were enough games to find an answer for that. For example, Rebić. There were a lot of matches where a more experienced player could have played instead of Rebić.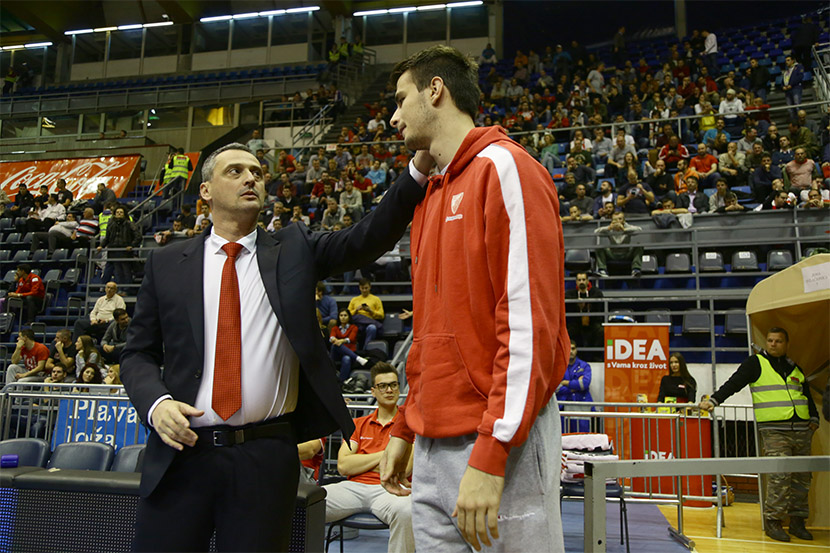 - Someone else could have finished the matches against "Real Madrid" or "Tajfun", and not Rebić or Gudurić. Along with Lazić and Jović they did not have a pause during the preparations. The speed of their improvement results in my trust about the way where it goes.
Can Rebić grow into a key play-maker for the next years?
- We are working on that to get maximum. This cannot happen over night, it needs patience. He is 20 years old, and the play-maker position is challenging and difficult.
It is interesting that last year he did not get so many chances, and in a couple of matches you used to bring him in 20 seconds before the end of the match when "Red Star" lead with 25 points difference. Why?
- He is a young player who needs to prove himself. In these situations he needs to react and show elements that can vouch for his improvement. He cannot improve himself through those 20 seconds. Nothing is accidental. Sometimes is like that, sometimes it is different. We have gone too far to be looked upon easily. It is also interesting that Miller played for only 3 seconds at the game in the city of Valjevo! What were you trying to show?
- The audience had to see him. He had just arrived, time difference was huge, he was barely awake at the bench. He could not play, but we wanted him to see the fans and for them to see him. They were standing behind us and the idea was to greet him. Surely he could not have made a revolution in 3 seconds. We were not trying to lessen him, simply, he was the main subject for two days and the people wanted to see him.
If there had been a mistake bringing in Mekel, Thompson, and Schortsanitis, how did you manage to find Miller who adapted perfectly?
- Well, he did not come out of the blue. We could not have brought him in July. He was thinking about NBA almost until October, November, and we cannot compete with that. Only when the last NBA draft was completed and he saw there was no position for him, did we react. By the way, it is not widely known that we had started negotiating with him even before Mitrović got injured.
Who decides about bringing new players into the team?
- The people from the management and me make an analysis of potential players, and then I give my suggestions to the president of the club. There was a mistake with some of the players, and this happens. Simply, they did not fit in. If we had not had injured players, maybe it would have been different. It happened what it happened. We decided to make two transition periods. Now we are in the better position for the next year as far as the players are concerned.
You said after the victory over "Bayern" that the pressure for that match was nothing compared with the pressure before the game against "Partizan" Belgrade in the ABA league semifinals.
- That is correct, and the pressure was even greater after 1:1 after two matches, when "Partizan" had the next two games in front of their fans only. I believed in my players then and I was sure that it would end the way it ended. Against "Bayern" the pressure was palpable because we came out of nowhere to fight for the Top 16 and were so close. That was another kind of pressure. Last year it was survival of the fittest.
Is it true that Williams came on your responsibility?
- Marcus is a valuable member of the team, a part of the generation that made history and part of the season which will be written in the history of "Red Star". At the moment when we had problems we were looking for solutions. We believed that he would adapt perfectly after the pause because he had already spent a year playing in the team. It was a long break and it left its mark, but it was a decision of all of us. We all voted for that. We believed that it would do us good.
"Red Star" is going to play for the first time in Euroleague Top 16 with our play-makers Micić, Jović, and Rebić.
- We managed to get another young player with a great potential and I hope he will show what we expect of him and to be better as a team than we used to be.  Last year we played Top 16 for the first time and now it is a different experience. This is another level up. Still, last year we thought about winning ABA league and Serbian championship. In Top 16 we played well, but the focus was on ABA league and our championship.
Where do you prefer to play the games, at the Belgrade "Arena" or at the "Pionir" sports hall?
- If "Arena" was available, we would play there, but the players prefer "Pionir". However, we should take a look at the financial aspect of playing in Top 16.  This is not something to be neglected. We will play just one match and that against "Anadolu Efes" in February.
It is interesting that you are the third coach in the history of "Red Star" by the matches you were the coach on, and you are close to reach the level of famous player Žeravica by the number of games won.
- This fact is really dear to me, it is a great honor.
Do you have a vision to stay in "Red Star" for a longer period of time, like for example in "Budućnost" from Podgorica where you stayed for 8 years?
- Yes. Short and clear - Yes.
Not many people know that your coach in "FMP" was famous coaching professor Aca Nikolić, and that you were not his favorable player. What is your position now on that?
- People know that I was not a good defensive player, and the professor insisted on defense. During those few months while he was our coach I learned a lot which I would later use for my career. That meant a lot to me. I came to the team after a 3-month-break due to pneumonia. As a new player it took some tome for me to adapt, which after 7 months came to be true, because we played in the finals. But, a good defensive player I was not. Professor was really demanding but one could have learned a lot from him how to be a coach, but I was not his type of a player.
Something personal:
Favorite music:
- I don't have much time for music due to obligations and traveling, but I always like to listen to our singer Zdravko Čolić.
Favorite book:
– Mostly connected with basketball because of my job. I don't have so much time for myself.
Favorite movie:
- "Povratak otpisanih" ("The return of the Scrapped ones")
Dream team you used to coach:
– Well, that is a rather difficult question since thre are many of them, ranging from my career in "Budućnost", national team of Montenegro, and "Red Star".
Some of them are one of the best players in Europe, some of them are in the NBA, and they are not Boban Marjanović. ( Nikola Vučević and Nikola Peković).
Pošaljite nam Vaše snimke, fotografije i priče na broj telefona +381 64 8939257 (WhatsApp / Viber / Telegram).