Serbia is disappearing, we will have less than 7 million residents this year!
The data do not apply to the territory of AP Kosovo and Metohija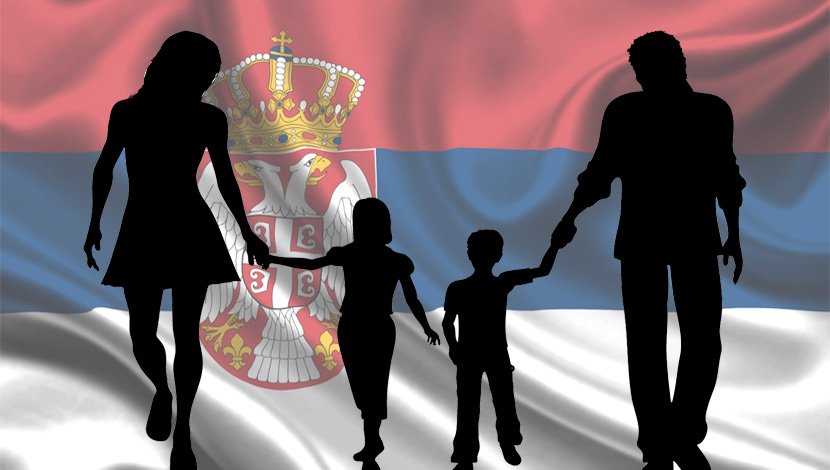 Statistics of the Republic Institute for Statistics show that Serbia will have less than seven million inhabitants this year for the first time. So, while we are growing older as a nation due to the death rate, we will start by saying that our country has "six million and a few more residents".
The shame of Croatian Wikipedia: They describe Jasenovac as a relaxation resort and they call it "collection camp"
So, the psychological limit has been breached, although we knew that the death rate has been mercilessly reducing the number of citizens of Serbia.
The current estimated data on the number of citizens show that Serbia had 7.001.444 residents on January 1st, 2018. - The final results of the estimated number of inhabitants for 2018 (30.06.2018) to be published in 2019 will be below 7 million. The estimated number of inhabitants is calculated by adding the natural increase to the census data, as the difference between births and deaths annually - they said from the Republic Institute for Statistics for Telegraf.
Just between two censuses, from 2002 to 2011, we lost 377,335 inhabitants, which is more than the population of the city of Novi Sad. According to the 2002 census, Serbia had 7,498,001 inhabitants, while nine years later it had 7,120,666.
Belgrade had a positive outcome between the two censuses, and due to mechanical growth, that is, the consequence of the immigration of the population from other cities. It had 62,997 inhabitants more, while in Vojvodina there were about 115 thousands less. In Sumadija and western Serbia, the number of inhabitants between the two censuses decreased by about 123 thousand, while the number of people in southern and eastern parts decreased by about 202 thousand.
The number of inhabitants in Serbia in 2002 was far less than 9,778,991, as recorded in 1991, but with the administrative province Kosovo and Metohija. Without AP Kosovo and Metohija, that number was 7,822,795, calculated according to the old, that is, 7,576,837 according to the new methodology.
(Telegraf.co.uk / Mateja Beljan - m.beljan@telegraf.co.uk)
Pošaljite nam Vaše snimke, fotografije i priče na broj telefona +381 64 8939257 (WhatsApp / Viber / Telegram).