They were separated by war fence for 24 years: They demolished it with one wedding kiss
One of the photos from their wedding was created in front of the school building in Travnik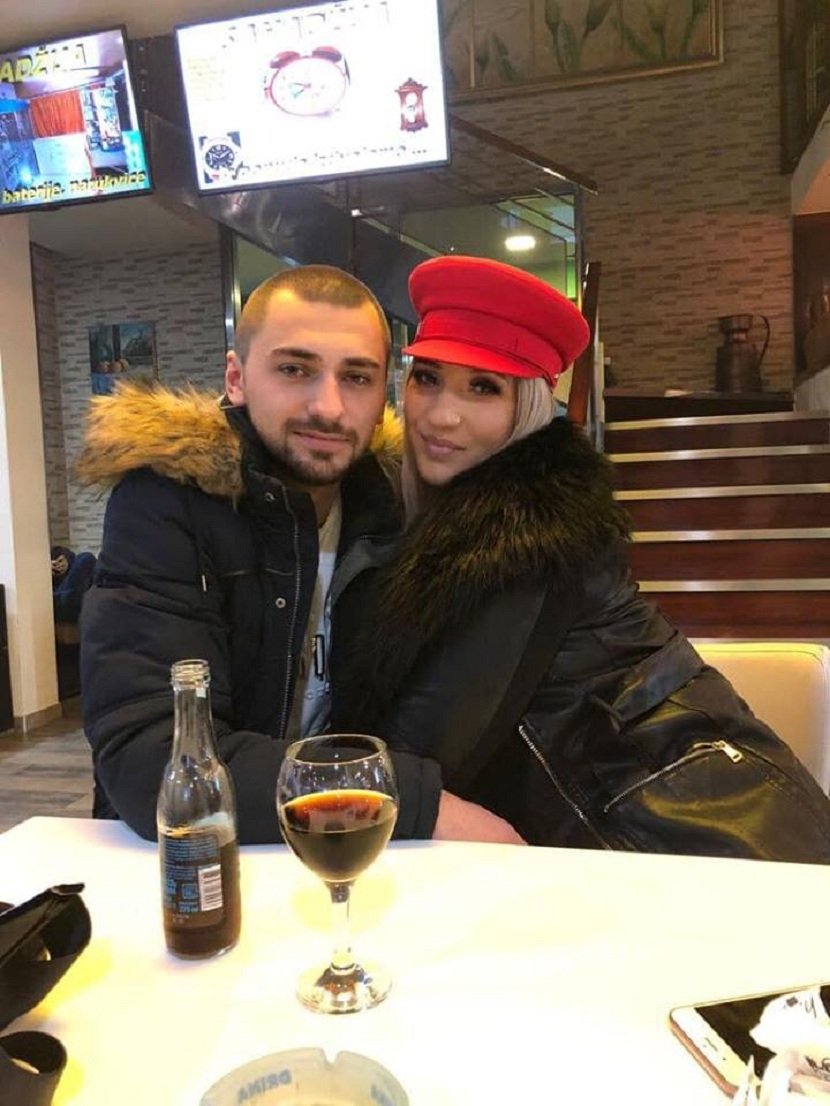 The segregation phenomenon of "two schools under one roof" that still exist in Bosnia and Herzegovina, produced a beautiful story 24 years after the war, about Elizabeth Elli Hrgic and Inas Dagoj, who sailed into marital waters a few days ago.
"Help, my wife is having a baby in the car": Salesladies became midwives, and then they cried
One of the photos from their wedding was created in front of the school building in Travnik. Elli attended the Catholic School Center "Petar Barbaric", where classes are conducted according to the Croatian curriculum, while Inas went to Mixed Secondary School "Travnik", which teaches classes according to the Bosniak plan and program.
"The two of us. Each in front of the school we went to. In a single yard, two divided worlds. In one yard, which those great one divided with a fence. The fence they used to tell us that the those over it are different, more sinister, they were nothing. And we as children perhaps believed them. But, what is that think wire, that piece of a metal framework, which shows protection in the eyes of the great, what does it mean next to love?! Love which demolishes all borders, barriers, prejudice, pride. Love which, in the other world, sees a man. 
The man with a heart and a soul, composed out of blood and flesh, with a thousand and one virtue and flaws. A man created by The Greatest one with the most beautiful strings. We have recognized each other. The invisible hand has chosen us to love each other, to kiss, forgive, build some better worlds, to have and teach our children the real and true human values.
Today, I am grateful for everything. For two schools, for the fence. For the obstacles and barriers. Because, knowing love, to kiss and to be kissed, means extinguishing hatred in yourself, to forgive, to build bridges which helps you see a man inside of another man. 
The two of us, the children, from this and that side, our and their fence, we wish you find someone who will wake up love within you and which will make you into the most lovable and happiest person in the world. Just like each of us did for one another.
We look forward to each new day and teach your children that they are all the same, that it is not important if you are black or white, if you sign a cross or if you bow. Teach the children to be good, who won't believe the big ones, who won't believe that the fence is protection and to believe that talented, funny, and loving children are on the other side. Love should be the meaning of your life", said Elli.
The story of their love lasts since 2014 - when they met each other.
VIDEO: Young people in Serbia go to a wedding with a limo, and with an elephant in India 
(Telegraf.co.uk / N1)
Telegraf.rs zadržava sva prava nad sadržajem. Za preuzimanje sadržaja pogledajte uputstva na stranici Uslovi korišćenja.