Lazanski on priorities of his diplomatic mandate in Moscow: Future ambassador to focus on 5 things
Lazanski said his goal is to boost Russia-Serbia economic-trade to four billion during his tenure over the next four years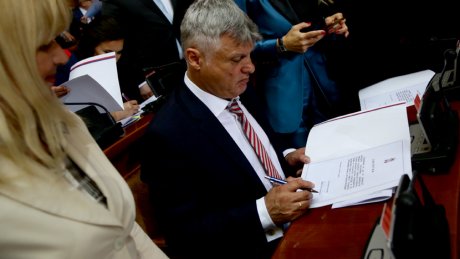 Foto: Marko Todorović
Ahead of his departure for Moscow where he will spend the next four years, Serbia's new ambassador to the Russian Federation, Miroslav Lazanski, said that the focus of his work would be economic, cultural and military cooperation, Russia's support in international gatherings, and the opening of a Serbian cultural center in Moscow.
Lazanski told Pink TV that his goal is to raise the economic-trade exchange between Russia and Serbia to four billion during his tenure over the next four years.
Among his priorities, he said, was ensuring the support of the Russian Federation in all international meetings concerning the status of Kosovo and Metohija, and plans to open a Serbian cultural center in Moscow by the end of this year.
He also said that the cultural exchange is on the rise and that he would advocate for the return of pages of Miroslav's Gospel to Serbia, as well as an even greater strengthening of military-economic cooperation, that is, military-technical cooperation between Serbia and Russia.
(Telegraf.rs/Tanjug)