An accident like you've never seen before: Opel looks like it landed into Petrovaradin canal
It is not known what caused the accident, and whether there were any injuries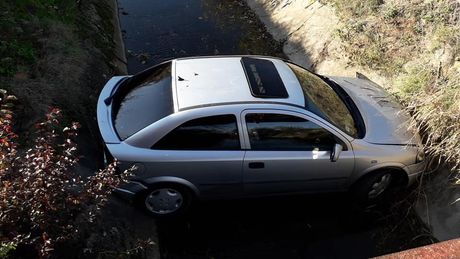 Foto: Srđan Janković
This unusual accident in Petrovaradin surprised many Novi Sad residents - and nobody is clear on how the driver managed to achieve such a thing.
Namely, the photographs sent to us by a Telegraf reader, clearly show an Opel Astra stuck right between the two sides of the canal. "How did he manage to do this?"
"You can't see this in a movie." "It's like it landed from the air" - these are some of the comments left on the photos of this truly unusual accident.
It is not known what caused the accident, and whether there were any injuries.
(Telegraf.rs)