Parents who don't vaccinate children choose virus. At wedding parties, ask who has been vaccinated
Crisis HQ member Dr. Predrag Kon told TV Prva that parents who do not want to vaccinate their children actually choose the virus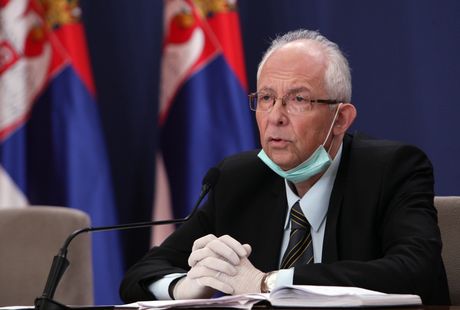 Crisis HQ member Dr. Predrag Kon told TV Prva that parents who do not want to vaccinate their children in fact chose the virus.
Asked if he still stands by his statement that unvaccinated children should be sent to online classes, he answered that otherwise, the virus would survive for a long time.
"What I am personally saying is something that is based on something that is the basis in those situations. If you do not separate those who are protected from those who are not, you will have a natural flow, and if that is the case, then it should be understood that the virus will survive for a long time. There is nothing in between, I am simply telling the truth. What happens in that case is the creation of natural immunity and that is something that many will advocate for. But let me tell you right away, it's a choice, a virus. The parent chooses the virus for their child, don't think differently, that is very important," said Kon.
As he added, that is why there is a strong recommendation in favor of vaccination.
"What is a lucky circumstance, at least so far, is that the disease is generally milder at that younger age group. However, in high school students, and the closer they are to the age of 18, serious and even severe forms appear," said Kon.
He pointed out that we currently have young people who are "the place of survival of the virus" and that therefore the problem should be viewed throughout the entire population.
"When they are not vaccinated, they can transmit this wild virus and the immunity of people who have been vaccinated is broken through. This is what is currently happening in Israel, then those who are older and weaker, who have chronic diseases, and we have a situation where their immunity must be strengthened again, and that is the third dose."
Asked "how to vaccinate children, if there are no studies where vaccines have been tested on them, and they they affect children", Kon reacted turbulently.
"Come on people, that is a complete untruth, it is a pure lie. In order for the vaccine to be registered in Serbia at all, does anyone believe that there are some idiots here who will put the health of children on the line. Those studies have been done, now studies are being done for ages 5 to 12.
What about children under 12?
"What is known so far, somewhere around 10 percent of all infected cases are pediatric cases, but they are mild - said Kon.
How come new Covid cases are increasing?
"On the one hand, it is a natural flow, but there has been a stronger acceleration, which is a consequence of our behavior. Measures are not respected and that is something that is generally known. There is no will to implement these measures. Within that, it is debatable what can be done."
As he said, there is no impression that the Crisis HQ will make any "dramatic" changes.
He also stressed that attending music festivals is risky, despite the fact that a system has been made for only those who are protected or tested to come.
"If you have not been vaccinated, I do not recommend that you go to such events, because the risk there becomes great."
Kon said that he does not believe that the license for approved festivals will be revoked, but that observance of measures will be more strict instead. As for the nightlife, Kon says that this is where the most contacts come from.
"It is clear that there should be a restriction of opening hours, something that is extremely unpopular and I very much doubt that it will be decided on."
Kon advised everyone who wants to get married to do so, and as for celebrating it with a party those should be organized similarly to festivals - i.e.. you should "ask people if they have been vaccinated."
"If they have not been vaccinated, everyone simply needs to know that these people have not been vaccinated. Someone carrying the virus, why would they hide. That separation, you see, everywhere in the world, especially in the most developed world, is a reaction and a way of public health to protect public health. But in our country it is unconstitutional (to discriminate against unvaccinated people), in that case everyone is responsible for the people's health. If there's a party then the one who is organizing it must feel the moral responsibility regarding any infections resulting from their celebration - said Kon.
Delta strain rules
As Dr. Predrag Kon said, the Delta strain is currently dominant in our country.
"We currently have the Delta variant in Serbia. Lambda has some potential, it is not in sight for now, but we should be careful, because it started in South America in December 2020. It has not shown potential the Delta has so far, but it will be monitored, as are influenza viruses and their variants and it will probably come in the future. But, I must say that, after the end of this year, natural immunity plus those who have been vaccinated will be naturally created."
(Telegraf.rs)
Pošaljite nam Vaše snimke, fotografije i priče na broj telefona +381 64 8939257 (WhatsApp / Viber / Telegram).