Pristina making unilateral moves and jeopardizing talks: What will happen with July 19 dialogue in Brussels?
The goal of Pristina is "mutual recognition" - the editor of the Kosovo Online portal Milos Garic has assessed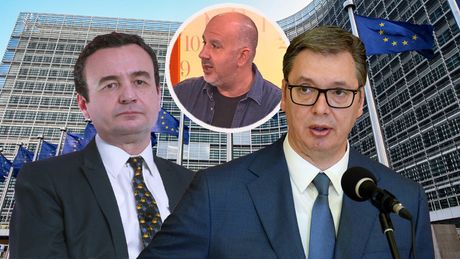 A new round of dialogue between Belgrade and Pristina at the high political level between Serbian President Aleksandar Vucic and Prime Minister of the Provisional Institutions in Pristina Albin Kurti has been announced for July 19, but the question is whether the talks will take place considering Pristina's behavior.
Analysts agree that with the latest unilateral moves related to license plates, Pristina has definitely called the dialogue into question and jeopardized it, but they at the same time point out that Serbia should not be the party that rejects dialogue.
The editor of the Kosovo Online portal, Milos Garic, told Telegraf.rs that it is completely clear there is no dialogue in an essential sense and that there cannot be one as long as, as he stressed, the Pristina government led by Albin Kurti is trying to enforce his will and impose some topics that are not acceptable, using unilateral moves.
"The moves made by Kurti regarding license plates and personal documents, as well as with the attempt to criminalize the Serbs in the north, represent additional pressure on the Serbian side to accept mutual recognition," said Garic.
Stating that pressure is being exerted on Serbia to introduce sanctions against Russia, Garic assesses that these are all parts of one plan that is being implemented through Pristina, in such a way that the Serbs are constantly pressured and put in a position where they have to defend themselves, and for good reason worry about their safety.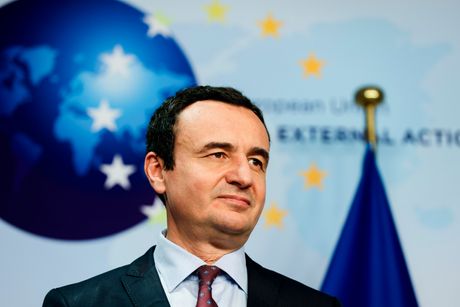 "And Kurti is emboldened because he sees he can get away with provoking an escalation of a conflict with the Serbs, because support is in a way coming from the West. We heard from the EU what they were saying in the previous days, certain members of the Quint directly add wind to the sails of Kurti's aggressive ambitions," noted Garic and said that the prime minister of Pristina's institutions is using that.
He underlines that all this is part of an environment which completely prevents any possibility of dialogue in Brussels.
Milovan Drecun, the chair of the Serbian National Assembly Committee on Kosovo and Metohija, also believes that the dialogue is under threat.
According to the schedule for July, two meetings should be held - the first on July 14 dedicated to reaching an agreement on the missing persons, and the second on July 19 at the highest level - between Kurti and President Vucic.
According to Drecun, it is necessary for Miroslav Lajcak to talk to both sides, to see if there is a possibility of continuing the talks and when that could happen.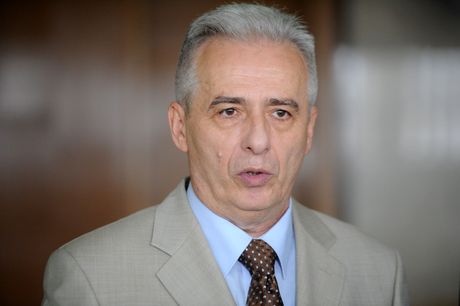 "Pristina's position towards the issue of the missing people is not encouraging at all, they introduced the term 'forcibly missing', which would mean that Serbia is responsible for the kidnappings and the missing - who have that status thanks to the actions of the KLA ("Kosovo Liberation Army")," Drecun told Tanjug.
Drecun assesses that it is a "setup" in order to make Serbia take responsibility for the crimes committed by the KLA.
Garic agrees, saying that Pristina has tried to abuse the wording.
"It's clear what Pristina's idea is, to put Serbia in the position of being responsible for all cases of people who went missing, kidnapped, tortured and killed by the KLA in Kosovo and Metohija. Obviously nothing will come out of that conversation as long as Pristina insists on removing the responsibility from the KLA," Garic pointed out.
Drecun also spoke about the "duplicitous behavior" of some countries, which he says have encouraged Pristina not to form the Community of Serb Municipalities (ZSO).
He stressed that there are a lot of empty stories, "to which Kurti says, 'we want mutual recognition', and the international community does not react."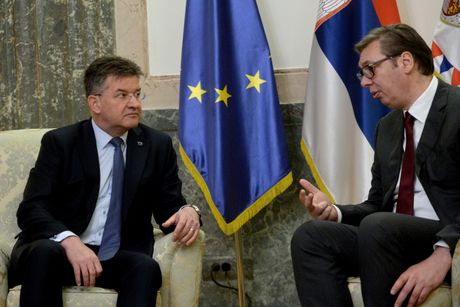 Asked if EU's special envoy for dialogue Miroslav Lajcak can change something by July 19, Garic reminds that this was the plan and that it remains to be seen whether Lajcak will insist on talks.
"Serbia cannot and should not be the party that refuses talks, but it is clear that in this environment and in this way, talks will not result in anything. The question is whether dialogue will be organized because it would be embarrassing for the EU to fail again even though it is doing everything to bring the dialogue to a hopeless situation," said Garic and concluded that it is unbelievable that they expect anything positive as long as Kurti is allowed to behave in this way.
Video:
Vucic presentes Terzic with a decoration: I hope this is not the last
(Telegraf.rs)
Telegraf.rs zadržava sva prava nad sadržajem. Za preuzimanje sadržaja pogledajte uputstva na stranici Uslovi korišćenja.