Writers from the 33 countries on the Belgrade International Meetings of Writers
Belgrade International Meetings of Writers begin today
Belgrade International Meetings of Writers begins today, and the president of the Association of Writers of Serbia, Radomir Andric, announced the arrival of 33 writers from Azerbaijan, Albania, Belarus, Bulgaria, Great Britain, Greece, Israel, Canada, Hungary, Macedonia, Germany, Republika Srpska, Romania, Russia, Slovakia, Turkey, Ukraine, France, Croatia, Montenegro and the Czech Republic.
Croatian scientist has dark forecast: Droughts and hurricanes can no longer be stopped, new aggressive fish and mosquitoes are arriving
At yesterday's press conference, Andric also spoke about the Association of Writers of Serbia efforts to re-establish closer co-operation with writers from neighboring countries, so, Belgrade's guest will be the poet Entela Kasi from Albania, as well as multiple writers from Hungary, whose poetry, according to Andric, is among the largest in Central Europe.
The homage to Charles Baudelaire will be organized this year on the occasion of the 150th anniversary of the death of the "transformer poet who influenced the development of modern literature". Also, some other anniversaries will be marked: the 125th anniversary of the birth of Milutin Bojic, the century of the death of Vladislav Petkovic Dis, and 450 years since the birth of the great Dubrovnik comedian Marina Drzic, 125 years since the birth of the Serbian Nobel Prize winner Ivo Andric, 250 years after the birth of a popular poet and gusle player Filip Visnjic and 25 years since the death of lucid prose writer Borislav Pekic.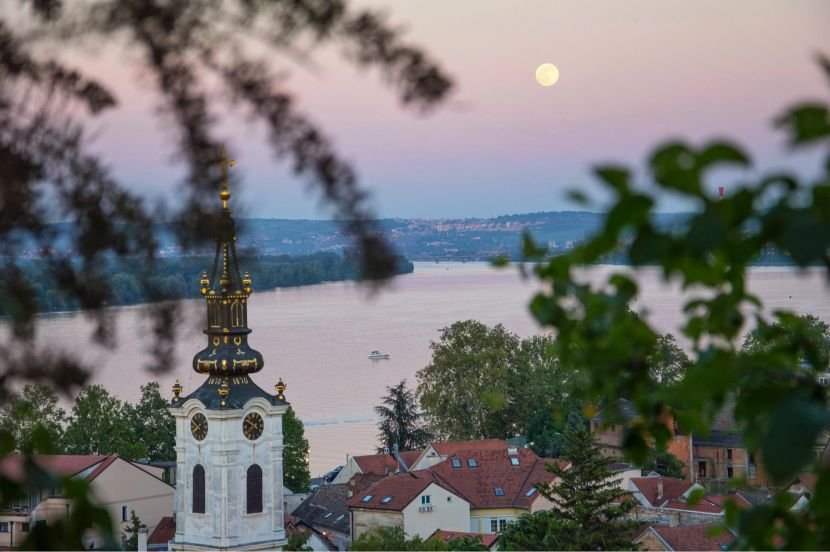 "International Poetry meeting" will be organized during the sailing of Danube, and Andric announced that the Association of Writers of Serbia will organize the gathering of poets in Serbia who are devoted to the Danube. It is a project under the name "Great Mister Danube", by the poem of the same name by Vasko Popa, which was started together with the writers of Slovakia with the aim to unify the Danube countries. Those meetings are being held in Slovakia for two years, and Serbia will be host next year, said Andric.
The award "Chapter of Morava" was awarded to the poets Djodje Vultureska from Romania and Ljubisa Didic. Andric said that the award "Seal of Prince Lazar" is awarded to the Serbian-Canadian poet Ranko Radovic and Vlastimir Stanisavljevic Sarkamenac from Paris.
The official opening of the 54th Belgrade International Meetings will be tomorrow, and the day afterward, the Seventh International Assembly of Spiritual Poetry will be held in the port of the Rakovica Monastery. The meeting of writers begins with the arrival of participants from 22 countries on the premises of the Association of Writers of Serbia, and there will also be an evening of writers from Kosovo and Metohija on the first day. On Thursday and Friday, participants of the event will visit Cacak, Mrcajevci, Pozega, Cajetina, Sirogojno, Vrnjacka Banja, Aleksandrovac, Pozarevac, Malo Crnice, Indjija, Novi Sad, and the Collection of the Meeting will be presented on the 23rd September, on the last day.
(Telegraf.co.uk / Tanjug)