We reveal how much Partizan earned from the Man United match: Club's biggest revenue in a while
Of course, one should not forget the expenses in the preparation of the game, after which the final tally will be known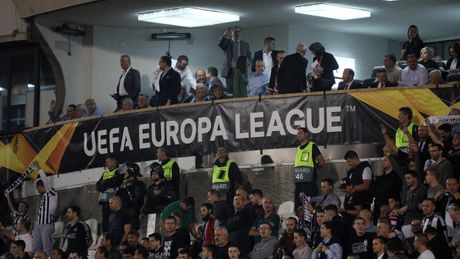 Foto: A. Nalbantjan
Partizan Football Club are happily rubbing their hands after the game against Manchester United in the Europa League, because, in addition to playing well and the impression the team left on the pitch - the club also made a very good profit from ticket sales, given the fact that the full capacity of the stadium that was available was sold out. The revenue figure reaches 1,100,000 euros, which is a lot of money in our circumstances!
This, of course, involves the sale of two-match ticket packages, for the Manchester United and Astana games, when 26,500 tickets went on sale. That is 3,000 more tickets than originally planned, as Partizan reached a deal with UEFA to expand the capacity.
As every seat in the stadium was filled, this means that Partizan also hit the mark with ticket prices and overall did a pretty good job, because the same fan support is expected in the match against Astana.
Of course, the costs of preparing the game with the English giant should not be forgotten, which will be calculated when the final earnings are known. Expenditures include electricity, printing of special tickets for the Europa League packages, payments to on-duty services...
But despite all of the above, the club believes that total profit will be around 900,000 euros - nearly four times the money earned, for example, from the "eternal" Belgrade derby against Red Star.
(Z.I.)