Thaci: I will lead dialogue with the US, while the government will negotiate with the EU
Speaking about a possible meeting with Lajcak in Pristina, he said he was not rejecting anyone, but that he would analyze whether the meeting would yield results or be a waste of time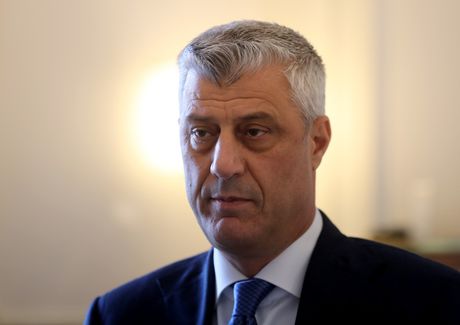 President of provisional institutions of Pristina Hashim Thaci says that he would be taking part in the dialogue in accordance with his constitutional powers and that he would be at the table where the political process is led by the US, while the dialogue conducted under EU's auspices will be left to the government.
Speaking for TV Klan Kosova, Thaci called on the EU envoy for dialogue between Belgrade and Pristina, Miroslav Lajcak, to change his position on Kosovo and added that he did not believe that Lajcak would bring mutual recognition, while he expressed confidence in the United States, reports Kosovo Online.
"Lajcak should know that he is coming to Kosovo to an independent and sovereign country, and not to a country with (UN) Resolution 1224," Thaci said.
He added that Pristina must closely cooperate with the US and the EU and that its only destination is the EU, but he assessed that the Union must be fair towards Kosovo.
Thaci said that in the process that will be lead the EU, he will give the government the opportunity to represent Kosovo's interests and work on the implementation of the agreements reached so far, and that he will look at the EU proposal and take a position based on that.
Speaking about a possible meeting with Lajcak in Pristina, he said he was not rejecting anyone, but that he would analyze whether the meeting would yield results or be a waste of time.
(Telegraf.rs)