Djuric talks about becoming Serbian ambassador to the US and going to Washington
Embassy in Washington remains vacant after ambassador Djerdj Matkovic's term expired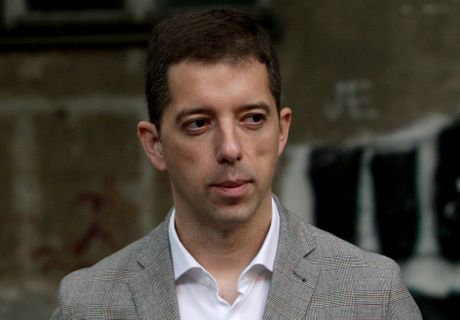 When asked about announcements that he would be appointed as Serbia's new ambassador to the US, Director of the Office for Kosovo and Metohija Marko Djuric did not wish to talk about something that, as he said, has not yet been made official and has yet to be discussed.
"I won't talk about that, because it would not be diplomatic to talk about something that has not yet been realized and that is yet to be discussed with the country of reception," Djuric told TV Pink.
Regarding the comments in the public and on social media about his possible appointment as ambassador, he said that he doesn't want to complain and that it was "one hundredth of what Serbian President Aleksandar Vucic and his other colleagues are going through."
"The fact that I was mentioned in previous days is one hundredth of what President Vucic and my colleagues are going through, those who dared to work against the interests of those who thought they were God-given and could rule Serbia indefinitely," said Djuric.
The current head of the Office of the Government of Serbia for Kosovo and Metohija will be the new ambassador of Serbia in Washington, Telegraf was able to unofficially confirm earlier.
The embassy in Washington remained vacant after the mandate of the previous ambassador, Djerdj Matkovic, expired.
In addition to English, Djuric also speaks Hebrew, as his mother is Jewish, so it will be easy for him to establish good contacts with the Jewish community, the American Israel Public Affairs Committee (AIPAC).
(Telegraf.rs)
Pošaljite nam Vaše snimke, fotografije i priče na broj telefona +381 64 8939257 (WhatsApp / Viber / Telegram).