STAMPEDE OF BLOOD AND CRUSHED SKULLS: The most brutal video of FC Red Star fans and the Police (VIDEO)
From few meters away we filmed big clash of fans and the Police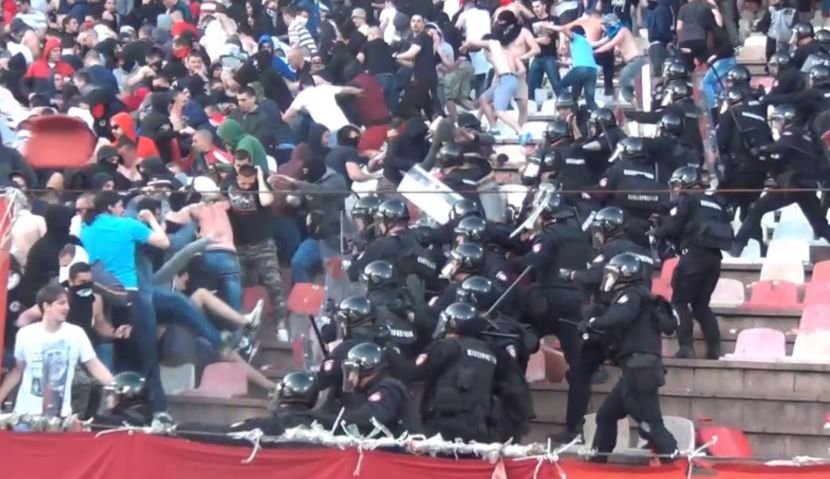 Great skirmishes took place on the grandstands during the 151st eternal derby between FC Red Star and Partizan FC. At first it began with fight between Delije (supporters of Red Star) and Grobari (supporters of Partizan) on the east part of stands on the stadium, and then it culminated with great incidents on the Sever (north part of the stadium reserved for Red Star fans) between Delije and the Police forces.
The most ardent supporters of Red Star immediately when Police forces closed on them they approached and rained them with chairs, torches, belts... At one moment it escalated and the Police moved into assault.
FC Partizan football players listened to motivational speech of a man who is very sick (VIDEO)
Who wasn't so fortunate fell down and during the stampede was left with a bloody head.
Pošaljite nam Vaše snimke, fotografije i priče na broj telefona +381 64 8939257 (WhatsApp / Viber / Telegram).