Debate about Juventus logo: Fans against the industry, but for how long?
We talked to a reporter from Italy about the coat of arms change that caused many big reactions, with the expert for sports marketing from Spain, and with directors of marketing sectors of two greatest Serbian clubs
FC Juventus is a football term that has been talked about the most in January, and not because of the wins and standard domination in Italy. The club has replaced the coat of arms with a logo, which caused reactions all over the world, polarized from the brave to the crazy move from the giant from Turin.
UN soldiers crosses many kilometers and got to Red Star training practice with Serbian tricolor and red-and-white flags (PHOTO)
They had to be prepared for that in the club certainly, considering the drastic changes in the club entity, who decided to make the unexpected step.
Sentence of a president Andrea Agnelli is that Juve has to be "more mainstream, more pop, and to wonder what does the little girl think about in Shanghai and "millennial" in Mexico" is a clear sign that Juventus wants to be recognizable world brand, which probably won't be tied to football only.
The change of coat of arms is not new in the lives of the clubs, but the way Juventus did it literally horrified large number of fans, and for several reasons.
- Juventus fans, most of them, hate the new logo for many reasons. They eliminated the bull, but most of all they just erased, in one day, part of Juventus history. Roma and Inter log have been modified. In this case fans can't recognize it anymore. It just another one, a new one, and most of them can't accept this - said for Telegraf Italian journalist, Luca Incoranato.
- The club opinion is that the fans will understand in the future, but the reality is that they can't do nothing. The club never considered to ask them, talk to them before the big change. So right now they're just accepting the defeat - Incoronato added.
There were few who welcomed the new visual solution, like the guy who already tattooed already known "J". - I can understand that the traditional fans will feel as though the club is losing part of its essence.  And this is a normal reaction when any type of change occurs within football as it is a very traditional sport, particularly when it comes to commercial decisions - said Diego Valdes, Director of Sports Business Institute Barcelona.
The decision of Italian champion about the change within the great company "Black & White & More" wasn't brought over night.
- The first thing we must understand is that this is more than just a change in the club's crest or logo.  This is about creating a brand. I see it as an effort by Juventus to become a worldwide lifestyle brand that looks beyond football.  It is fresh and modern, and it aims to appeal to a wider international audience beyond the traditional football fan.There is a clearly-defined strategy behind this decision.  As mentioned before, it allows the club to position itself as more than just a sports team.  Perhaps in the near future we will see the club venture into new business opportunities such as expanding their merchandising lines, opening restaurants, hotels, etc.  Furthermore, in today's global football business there are opportunities for European clubs in other markets such as China, Russia, Middle East, Latin America, etc. - said Valdes, the renowned sports expert.
He doesn't consider that the bull as a symbol of Turin was receptive for all of those Juventus is addressing around the world.
-The new Juventus logo appeals to all markets.  In other words, how many international fans in Asia, Africa or Latin America truly understood the significance of the old logo of having the bull representing the city of Torino?  Not many.  With the new logo it allows the club to have a modern and fresh brand with cross-over appeal to tap into new markets - added Valdes.
-For example, FC Barcelona fans were very upset a few years ago when the club decided for the first time in its history to have a sponsor on its jersey.  But change is important for the industry to evolve.  I think with time those fans that today are upset will begin to embrace the change with time. I am convinced that this will most certainly have replications throughout the entire sports industry.  It was a very bold move by the club, and I wouldn't be surprised if the next football club looking to rebrand itself takes inspiration from Juventus - concluded Diego Valdes.
WHAT IF PARTIZAN AND RED STAR DID THE SAME?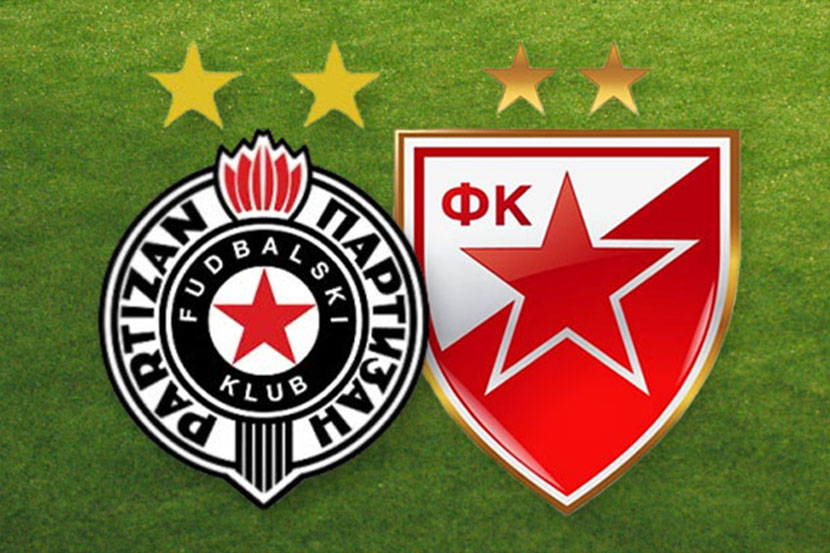 The change of coats of arms of two greatest Serbian clubs is a topic that occasionally appears. That topic is complex, claims the marketing director of Partizan, Predrag Vujovic.
- Our coat of arms clearly speaks what we are and where we are. Our entire history is in it, where we were founded and all the places we won trophies from, all around the former state. It was made with thought, and the base of it had minimum changes. Everybody around the world recognize it, even some Brazilian when he googles their players playing with us - said Vujovic for Telegraf, saying:
- The question emerges, why would we change it now, and what will Partizan get if they changed it, and would they lose? 
What were the reactions of fans?
- Like everything, there were polarized reactions, from praise to criticism. Perhaps we can't be the best example because of the way we were founded. Partizan is a club which belongs to all fans, and we don't give up from any of them - added Vujovic.
- Juventus has changed their coat of arms for practical reasons, it is simple and receptive, clear to the lowest detail. The reason for coat of arms change is economical, not emotional. Perhaps we will meet one day and talk about the change, but what is clear in this moment is that it would not bring any improvement in sales. I can sat that Juve coat of arms means nothing now. It is all commercialized - concludes Vujovic.
Goran Brocic, marketing director of Red Star, says that he doesn't like the new logo at all.
- One single letter. Nice design, but without meaning. That round shape had something, but Juventus wants to be in rang with English clubs, it has their own stadium and wants to be amount the most popular clubs in Italy - said Brocic for Telegraf, and refused the possibility that they will decide on making the same move on "Rajko Mitic" stadium.
- There is no need for any changes, because Red Star relatively recently modernized the shield symbolizing Red Star in a best way. Our coat of arms is the most beautiful in the world, and you have to be guided by tradition in my opinion. Red Star coat of arms has been the same for 45 years, but it never lost its essence - said Goran Brocic.
(Telegraf.co.uk / B.M. – b.mekic@telegraf.rs)
Telegraf.rs zadržava sva prava nad sadržajem. Za preuzimanje sadržaja pogledajte uputstva na stranici Uslovi korišćenja.