THE SMALLEST BABY IN SERBIA WAS BORN: A real fighter of 350 grams
The baby was born before the term due to the stop in growth
Three weeks ago, a 350-gram baby was born in the Belgrade Maternity Ward of the Gynecology and Obstetric Clinic, which makes it the smallest newborn baby in Serbia.
Doctors in Serbia reveal how they protect themselves from the flu - is the vaccine really efficient?
According to the head of the maternity ward in clinic "Narodni front" prof. Dr. Snezana Rakic, the health condition of the girl, born on the 28th week, is good.
Beba was born with a stagnation in growth with only 350 grams, before the specified term, says "Blic" adding that she managed to reach other stages of development and to catch up her peers of greater weight.
- The growth stagnation is the very rare case, and it can happen for numerous reasons, and those are often hypertension, changes in the placenta or genetic anomaly. We are talking about very serious stagnation with this baby. Babies under 20 weeks are usually this small - Rakic said. As she explained, baby in 28 weeks should have more than one kilo.
- Fortunately, babies that have stagnated growth, their lungs develop quickly, as well as other organs, so thanks to that, the newborn came to the world and she is now in relatively good conditions - Rakic said.
She said that the baby was transferred to the Institute for Neonatology.
- According to the knowledge of our doctors, everything is going well, the baby is breathing normally, she is eating normally. The health of the mother is also good, she has been released from hospital - the professor said.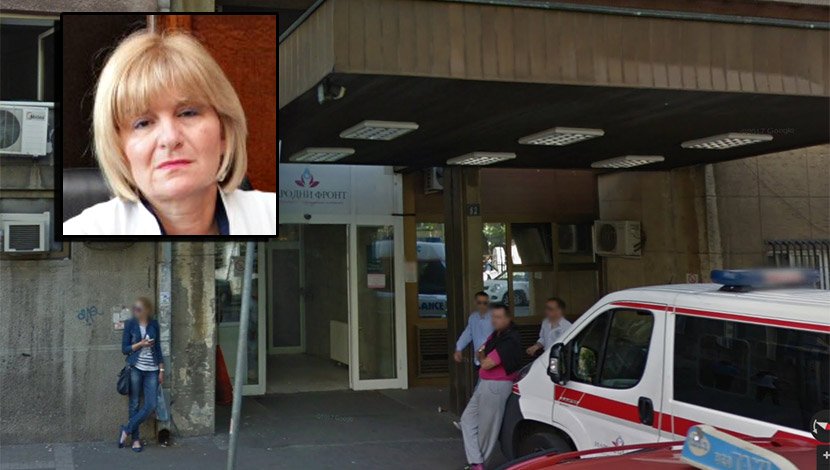 She is the smallest baby ever to be born in Serbia, Vuk held the record before her with 24 weeks and 470 grams due to the mistake of the doctor, Rakic said.
Vuk is now 5 years old.
(Telegraf.co.uk / Tanjug)
Telegraf.rs zadržava sva prava nad sadržajem. Za preuzimanje sadržaja pogledajte uputstva na stranici Uslovi korišćenja.