In 4 days, 2 police officers attempt suicide: Criminologist explains what could be the reasons
Criminologist Dobrivoje Radovanovic explains that police officers, when enrolling in school and doing their work, go through a selection process, of which psychological tests are an integral part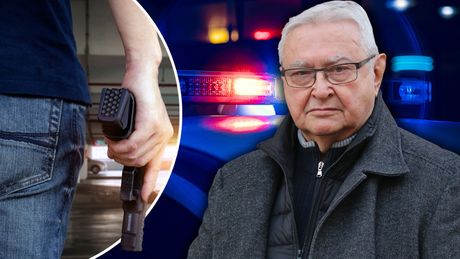 Within four days there have been two suicide attempts by police officers in Serbia. First, a policeman shot himself in the head in Narodnih Heroja Street in Belgrade on March 9, and then, on March 13, policewoman J.I., 22, from Nis shot herself in the heart.
Criminologist Dobrivoje Radovanovic explains for Telegraf.rs that police officers, when enrolling in school and doing their work, go through a selection process, of which psychological tests are an integral part.
"The stability of their personality is being examined, i.e., whether there is inclination toward depression, which is very important because that can help prevent suicide. Aggression is also examined, in order to know if conflict with others could occur. The fact that someone has passed the tests does not mean that the structure of their personality will not change with the change of circumstances, that is, that they will not become depressed in time and try to harm themselves," Radovanovic explains.
He added that no personality trait is immutable and that everyone is subject to external influence.
"Police officers are constantly exposed to stress and trauma. In the case of the young woman, due to her age, the cause is probably some strong personal problem. Unhappy love in those years leads to depression. In addition, a disease could be a reason. I always wonder how come the society does not notice that someone is in trouble and how that person is not advised to see an expert in the Ministry of the Interior. Their experts are really extraordinary and they could help them," concluded the criminologist.
A policeman from New Belgrade shot himself in the head using his service gun while in his apartment, where one shell casing was found. Inspectors interviewed his wife, who said he had no mental health problems in previous days.
He died on March 14 at the Emergency Center as a result of the injury.
A policewoman from Nis shot herself in the chest with a CZ 99 pistol, aiming at her heart, while sitting in a BMW car found in Srdjana Aleksica Street.
"Next to her at the time of the wounding was a young man. D.I., 22. The police found the weapon, a sneaker of hers and a shell casing in the vehicle. A hole from the fired bullet was noticed in the driver's seat," said our source close to the investigation.
The unfortunate woman was admitted to the hospital in Nis in serious condition.
As Telegraf.rs has learned, the bullet passed through her breast, and due to the severity of the injury, the doctors had to remove a part of her lungs. Police interviewed eyewitness D.I., but not yet the wounded policewoman because she is in serious condition.
Video:
Telegraf in front of a building where a man threatened to set himself on fire with gasoline: Suicide prevented
(Telegraf.rs)
Telegraf.rs zadržava sva prava nad sadržajem. Za preuzimanje sadržaja pogledajte uputstva na stranici Uslovi korišćenja.