We are breaking the fear from HIV testing: These questions are waiting for you before you go to venepuncture (PHOTO)
When you test yourself to HIV, you will see that the most questions are of general type, also, there are sexual orientation questions and former risque behavior, but besides blood taking, there is nothing that can hurt you during this testing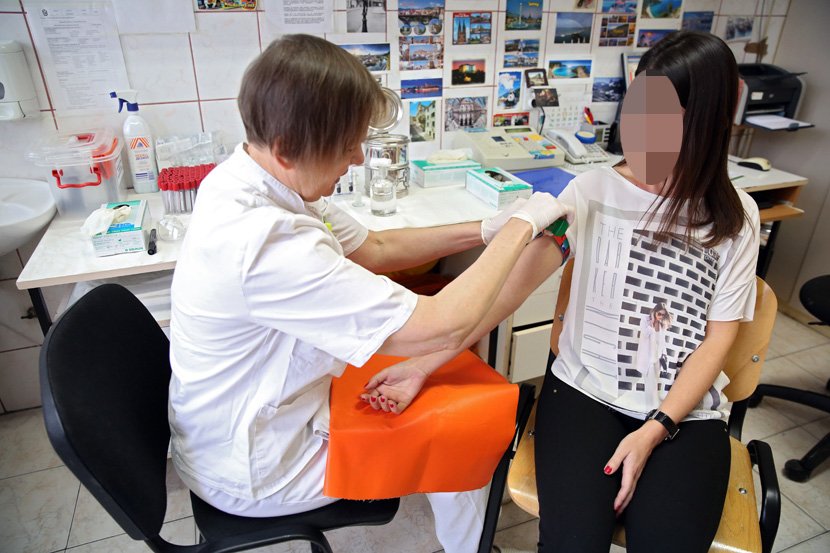 According to research from last year, the number of people infected with HIV has increased by 37% compared to 2014. According to the latest data, in Serbia there are 2,076 people infected with HIV, and as many as 1,100 people that do not know that they are infected with the virus.
NENAD HAS AIDS AND HE IS FORCED TO LIE ABOUT THAT: I say i have leukemia, i was infected by a girl who knew she had AIDS
People have a tremendous fear of this kind of testing. One reason is that they fear the test, the second reason is the fear of the test results themselves.
We deliver insights on how the testing looks like.
If you look at most of the questions, they look like you are filling out any questionnaire.
Ones that could be unpleasant (but it is important to be very sincere in answering) are following:
1. Type of partner you had unprotected intercourse
a) Injecting drug user
b) bisexual people
c) haemophiliac
d) A person with greater number of partners
e) HIV positive partner
f) A person who is engaged in sex work
g) Persons from countries with high prevalence of HIV infection
h) No risk
i) Unknown
j) Other 2. Risky behavior (it is possible to tick more than one option):
a) Sharing injecting equipment
b) Share of accessories for intranasal drug use
c) Unprotected anal intercourse among men
d) Unprotected anal intercourse - heterosexual
e) unprotected commercial sex
f) Unprotected oral intercourse
g) Unprotected vaginal sex
h) A victim of rape / sexual abuse
i) The accident in a medical institution (the sting of a needle or other sharp object, etc.)
j) The accident outside a medical institution (bursting of condom, etc.)
k) transfusion of blood or blood derivatives / blood products
l) A tattoo / piercing
m) Other
n) Unknown 3. Client had sexual intercourse with partners of:
a) the opposite sex
b) the same half
c) Both sexes
d) Client did not have sexual intercourse Pošaljite nam Vaše snimke, fotografije i priče na broj telefona +381 64 8939257 (WhatsApp / Viber / Telegram).