Good news from the hospital: Famous Serbian reporter Dea is feeling much better, she is in a good mood
The reporter is showing that she is a great fighter
TV Pink host Dea Djurdjevic, who was severely injured in the traffic accident on Vozdovac on Thursday morning, is visibly better from this morning, as Telegraf finds out.
30 experts watched the saving of Dea's arm, everything will be known tomorrow around 12 o'clock
To recall, the horror happened when Dea had a light collision with another car. At the moment when she was getting out of the car to discuss with another driver what to do, a bus came crashing and it tore off her arm. Two more people were injured in the accident, one of them had light injuries and the other was seriously injured who was also transported to the Military Medical Academy.
The first 72 hours of surgery are the most important, so it is great news that all the vital parameters of this morning were good.
The famous reporter of the morning programme is in a good mood, her fiance and colleague Mladen Mijatovic said, she is a great fighter, she already asked what's the situation on work.
As the doctor Marko Bumbasirevic announced yesterday, who operated on Dea, there was a check-up at 12 o'clock.
- All patients are the same for me and I carry their injuries with great care, you can't sleep, you often call to see how's the patient. Dea will have a new check up tomorrow at 12, new bandaging, and we will know more about her condition. I expect everything to be in order - said Bumbasirevic.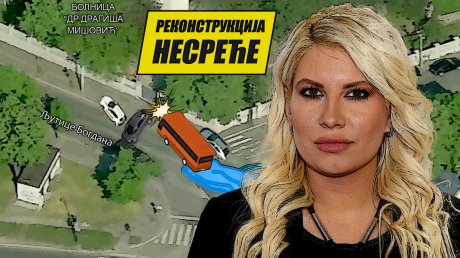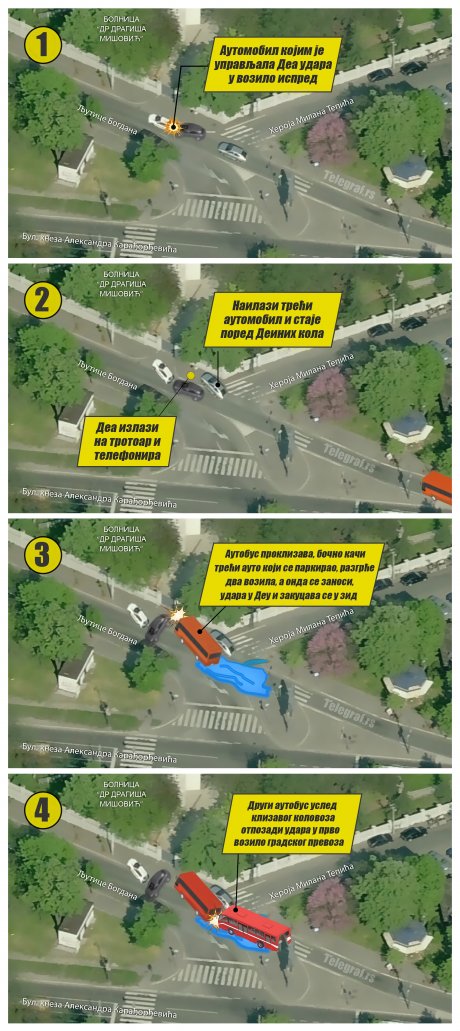 Pošaljite nam Vaše snimke, fotografije i priče na broj telefona +381 64 8939257 (WhatsApp / Viber / Telegram).