Ivana wanted to leave the surgeon, but he didn't allow it: The agony lasted for too long, and then the actress nearly avoided death!
According to unofficial information, she is well for now and should be released from the hospital today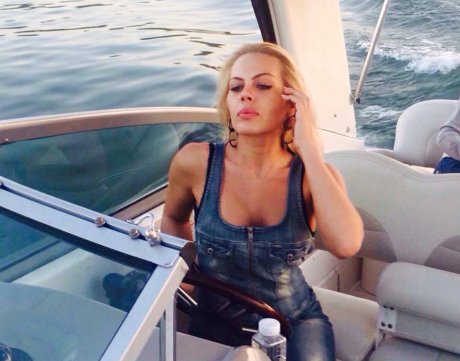 In the terrible family drama that happened early this morning in Belgrade, Savski Venac, the young actress Ivana Panzalovic (30) was wounded. 
An actress was seriously wounded in a terrible shooting in Belgrade! Her partner shot her in the head, she was urgently transported to Military Medical Academy! (PHOTO) (VIDEO)
Her boyfriend, respectable surgeon from Belgrade Srdjan Cvetanovic (59) shot her, he was working at the Military Medical Academy.
Doctor and the young actress were in a relationship and they lived together. Allegedly, she wanted to leave him multiple times, however, he didn't allow it, reports the media.
However, it is unknown what was the reason for the terrible drama. 
According to unofficial information, she is well for now and should be released from the hospital today.
- She is a good kid, we are in shock, Bane and I just met. She never complained that she had troubles with the boyfriend, that's why this left us speechless - said Sasa Pantic, the actor, who was with Bane Vidakovic at the moment. They are friends with Ivana since "Kursadzije", the project where they worked together.
Ivana was a guest on a talk show last year and she revealed some details about herself.
- I always say what I think. It has always been good for me when I stated my mind, wheater that was work, love, or friendship - said the young actress then.
It seems that she pointed that she solved every problem that she had very simply.
Actress Ivana Panzalovic became widely popular to the public in Serbia when she appeared in the series "Kursadzije" several years ago. Many people have noticed her irresistible charm and talent, and compliments about her beauty were not lacking.
She acted in the series "Sindjelici" and "Folk", and she had a noticeable part in the movie "Montevideo, Bog te video", "The Touch", "Poslednja Noc".
Pošaljite nam Vaše snimke, fotografije i priče na broj telefona +381 64 8939257 (WhatsApp / Viber / Telegram).