Serbian Entrepreneurs: These entrepreneurs of Serbian origin are the bridge between Serbia and Silicon Valley and they can help you succeed (PHOTO)
Serbian Entrepreneurs is an apolitical, non-governmental, non-profit organization of successful entrepreneurs of Serbian origin who are encouraging the development of the Serbian startup eco-system through a comprehensive approach to skills, resources and mentoring
It is widely known today that technology has become the present and the bright future. It is therefore not surprising that more and more young people are turning to that industry and they strive to absorb all the knowledge they can, in order to use it in the best possible way. A large number of people from Serbia, or those who draw their origins from our country, apply their skills in the Silicon Valley working for some of the largest companies in the world or building their own startups. In order to connect and help technology entrepreneurs of Serbian origin around the world, the Serbian Entrepreneurs organization was founded in San Francisco that wants to help and to facilitate the work of present and future generations engaged in entrepreneurship in technology.
Russian woman Elena reveals a secret why are her people in love with Serbia: Her fate was to come to Belgrade and to become bound with our country (PHOTO)
The fact that they managed to bring Google Launchpad to Serbia after several months of negotiations with Google is enough to show how serious they are in their intentions, it is a program of the US company for support of startups that will soon start operating in our country. They also organized a Google Delegation meeting with government representatives to finally resolve the problem of selling our developers' applications through the Google Play Store over the next couple of months. All this was achieved with the help of personal and professional contacts from the Silicon Valley.
Serbian Entrepreneurs is an apolitical, non-governmental, non-profit organization of successful entrepreneurs of Serbian origin who are encouraging the development of the Serbian startup eco-system through a comprehensive approach to skills, resources and mentoring. The organization was established in September 2016 in San Francisco, the capital of the Silicon Valley. The members of the club are fairly different: it has 75 entrepreneurs and investors, from a forty years olds who have built and sold several businesses worth millions, to a fifteen-year-old Stefan Stokic who is the youngest founder of a startup ever to enter the Y Combinator, the biggest startup accelerator in the world. In addition to the headquarters in San Francisco, a branch in New York was established in September. They are preparing two more branches: one in Los Angeles, the other in Novi Sad, and they are planning to add Belgrade to the map as well.
Telegraf.rs had the opportunity to speak with two members of the Serbian Entrepreneurs Association, Brano Perkovic, the investor and the CIO in San Francisco 49ers, and Lazar Stojkovic, Design Director of Super and Mentor at the 500 Startups in the Silicon Valley, which helps a lot with domestic startups, the situation in technology here, in the United States and the world in general. We have discovered what the goal of their organization is, what is the future of the startup in Serbia, what are the advantages and disadvantages of our technological market.
How was the Serbian Entrepreneurs organization launched? How did you come to the idea of establishing it?
Stojkovic: When we first gathered in San Francisco in September last year, there was a notable absence of an organization of this type that would connect entrepreneurs of Serbian origin. We talked about this problem and realized that there is a wide space for a new platform that would allow us to exchange information, cooperate and help each other with advice and contacts, but also to invest in interesting projects. We soon realized that we can play the constructive role of a bridge between the technology industry in California and the technology industry in Serbia due to our professional and private contacts on both sides of the ocean. Serbian Entrepreneurs was a wonderful way to interest our members for that mission, those who are the second generation of immigrants, who have never been to Serbia, as well as those of the first generation who have not visited the country of their birth in the last 20-30 years and they simply didn't know that the software became main Serbian export product. How did the people who come from Serbia, who haven't been here for a long time, who don't have many contacts with our country, react about the market of technology in Serbia and startups you presented?
Perkovic: It is a fact that many US investors do not know where Serbia is. Our country doesn't even cross their mind about the opportunities here. One of the goals of the Serbian Entrepreneurs is to start changing that perception slowly. It will take a long time, but it is not an impossible mission. For example, the Israelis and the Irish have done a lot on this issue for their own countries, so we are trying to repeat the success they have had. Unfortunately, a lot of our people who have been in the USA aren't familiar with the situation on the Serbian tech scene. The fact is that I did not have the opportunity to evaluate personally what is happening so far. This is something incredible to me. If I, who I am a Serb, do not know, how will others who have nothing to do with Serbia know? This is also something we are trying to change in the following years.
Is it important to have an idea or money for a startup?
Stojkovic: Neither. The most important thing is execution.
Perkovic: People are mistaken when they think that the idea is the most important. Execution is very important. Money is important, of course, but a lot of people mistakenly focus on the amount of investment as a measure of success. The investment is just the first step. As an investor, I know that only when a team raises money, the hard work starts. Sometimes too much money in the early stages can be negative. An execution and the team with great ambitions on the global level are the most valuable things. How is the startup scene in Serbia working?
Stojkovic: Serbian startup scene is still at an early stage of development, but it is growing very rapidly. This is not the same Serbia from where I moved out to California in 2012, unhappy with our industry. Five years ago, there were no investors, there were no technological media, there was no coworking space, community organizations were developing, you could only dream about any systemic support... Today, we have a totally different situation. In the past year alone, the Digital Serbia Initiative was established, a dozen of Startit Centers in Serbia were opened, GameCredits had an ICO of $ 50 million, the investment community has gotten more work, domestic startups are sold for millions, the gatherings of the tech community are getting bigger and tens of thousands of people are visiting them every year, there is a clear willingness of the state to adopt technological industry proposals to remove the business barriers... All these are signs of a very healthy ecosystem that is growing rapidly.
What is the difference between startups in Serbia, the Balkans, and the US?
Perkovic: Both Serbian and American startups are trying the same thing: to build a bigger and more successful company as quickly as possible. However, one important difference is that in Serbia startups often do not focus on the international market from the first day. In America this is different. Even with the size of the US economy, startups know that they have to compete on the global stage if they really want to become big and successful. This is something important for our companies to understand as soon as possible. Serbia is a very small market and it is important from the beginning to focus on the global scene.
Stojkovic: Something missing from domestic startups is a quality "business development". On the one hand, the technical talent in Serbia is fantastic. For example, few people know that a good part of HoloLens is made in the Microsoft Development Center in Belgrade. On the other hand, "business development" is still very thin in domestic companies. Domestic startups can do anything, but few people in them understand how to sell something to the western market, how the marketing is done there, to communicate with consumers, and so on. Naturally, as the technological scene in Serbia continues to grow, it will be learned inevitably, but it is a weak point at the moment.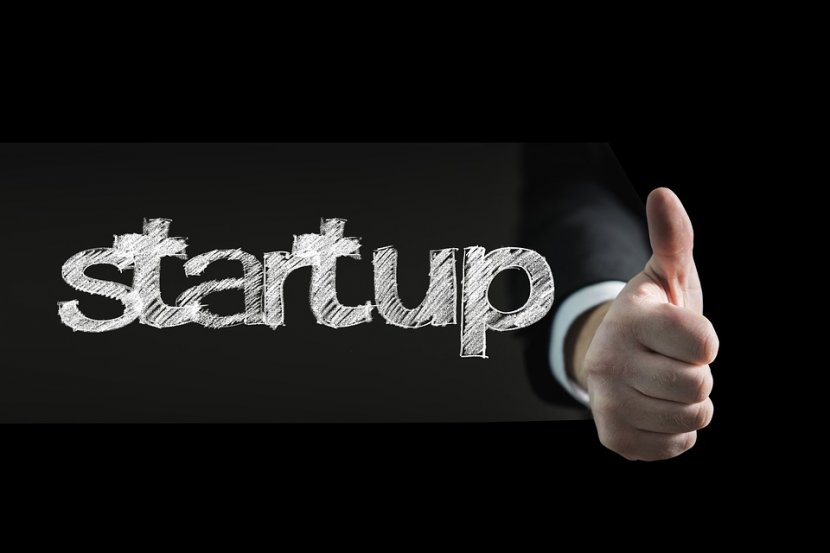 What can people get with Google Launchpad in concrete terms and how can they make the best use of it?
Stojkovic: Google Launchpad was virtually the first serious project of Serbian Entrepreneurs. We have good co-operation with Google Ventures in San Francisco and we started communicating with the people who are leading Google Launchpad. It is Google's support program for startups, within which they provide mentors, training, grants and other things to young companies that pass the selection. In Europe, Launchpad is available in a very limited number of countries, mainly in larger and well-known markets, such as Poland. With the visit of a Google delegation to Belgrade this week and it's connecting with key players in the local ecosystem, we opened the door to launch this program next year in Serbia. The topic of the second part of the visit was the Google Play Store for the territory of our country, that is, local developers and startups cannot sell their software from Serbia without opening companies in some third country. This was one of the problems which were pointed to us from the local technology community, so we had a great desire to do something on this matter as an organization based in the world capital of technology. We launched a direct dialogue between Google and the Government of Serbia that culminated on Monday with a meeting of representatives of Google with Prime Minister Brnabic and her team for IT and entrepreneurship and we are very optimistic that everything will be finally resolved.
Perkovic: We would like Google to open an office in Belgrade in the future. The visit of their delegation we organized was an important opportunity to show why should they, as a global company, be present in a small country like Serbia. The war for talent is incredible in the Silicon Valley. Each company seeks as many good people who know how to program. In order to put Serbia on their map and to include our engineers in all of this on home grounds, it was important for the representatives of Google to get acquainted with the Serbian eco-system and its capabilities. What do you think, is it better for developers to create iOS or Android apps? Which is better for you and what is more worthwhile?
Stojkovic: Programmers should give priority to one or the other platform according to what the business plan looks like and in which markets they want to present their product. Globally, Android is far more prevalent than iOS, but it is primarily dominant in emerging markets where users are delighted to download free apps, but they hesitate to do if the app costs a dollar or two. On the other hand, most iOS users are located in the most developed countries of the world, especially in the so-called. premium segment which does not hesitate to buy new applications or make payments within applications. As a result, the number of downloaded Android applications is two times higher than the number of iOS apps that are downloaded, but the revenue of both developers and companies making the iOS app is on average twice as high as those who opt for Android. Therefore, in the Silicon Valley, the rule is that most startups first start with the iOS application, and then only later they make an Android application.
In the end, they gave us a good example of how their organization managed to merge two startups and achieve success. They emphasized that they were not connected with any political option.
Stojkovic: One of the first connections of Serbian and American entrepreneurs in Serbian Entrepreneurs was the introduction of our member Sasha Novakovich with Marko Gacesa, the founder of Novi Sad's startup dryTools. It all started with Sasha looking for the Chief Technical Officer for her startup Tiza. dryTools, although having a great engineering team, tried quite unsuccessfully to find customers in America for their product at the time. After a series of talks, the founders agreed to merge their two companies into one new one. Sasha brought her contacts and knowledge of the USA, and the dryTools engineer talent in Novi Sad, and thus formed the company Alchemy Cloud, which is now doing much better than dryTools or Tiza operating individually. Such arrangements for economic integration of entrepreneurs from America and Serbia is something where we see a lot of potential.
Perkovic: We are a non-governmental, non-profit organization and we are not connected to any political option in Serbia or the United States. 75 of our members in San Francisco are successful business people whose mission is the expansion of the Serbian entrepreneurial system and the "pay it forward" spirit. Someone helped the first generation immigrants, even us, someone from our diaspora helped when they first moved to the United States. Serbian Entrepreneurs is our way to pay off this debt to the community.
Domestic technology entrepreneurs interested in contacting the organization Serbian Entrepreneurs can do this through this form.
(Telegraf.co.uk / N. Ivanovski)
Telegraf.rs zadržava sva prava nad sadržajem. Za preuzimanje sadržaja pogledajte uputstva na stranici Uslovi korišćenja.