Maja knew what will happen, she got into debt to protect her child, and her life became hell with one decision of the court
- Commission found six personality disorders and he was told that he can see the child only two days in a row for three hours. Social Welfare Center changed that - said Branislava for Telegraf
Telegraf visited the apartment where Maja Djordjevic and her son lived. Maja was brutally murdered by her ex-partner yesterday in the afternoon, in front of the Social Welfare Center in Rakovica. It turned out that this woman was a real mother of courage because she suffered terrible physical torture and she got into debt she couldn't pay off, just because she is ready on everything in order to protect his son from the aggressive man.
REMEMBER WELL THE FACE OF THIS MONSTER: This inhuman strangled his son monstrously and stabbed his wife in Rakovica (PHOTO)
Maja's sister Branislava told all of this, and many more horrible details, and she wasn't able to hold off her tears.
- Everything I could say about this is not enough. I wish if I could judge him. I would pour acid on him. I would pour it into his eyes. I would chop him to pieces - Maja's sister Branislava is desperate:
- His blame has been lasting for five years. The trial was supposed to be held today. He didn't want to go to prison and that's why he did this. He buried my mother with his behavior. He crippled my family - Branislava said.
She said that people from Social Welfare Center are all to blame because they allowed him to see the child in uncontrolled conditions for 7.5  hours, even though the expertise on double murderer Marko Nikolic (43) was completed in the hospital "Dr. Laza Lazarevic", where it was determined that he has six personality disorders, and as such, he cannot see the child for more than two hours.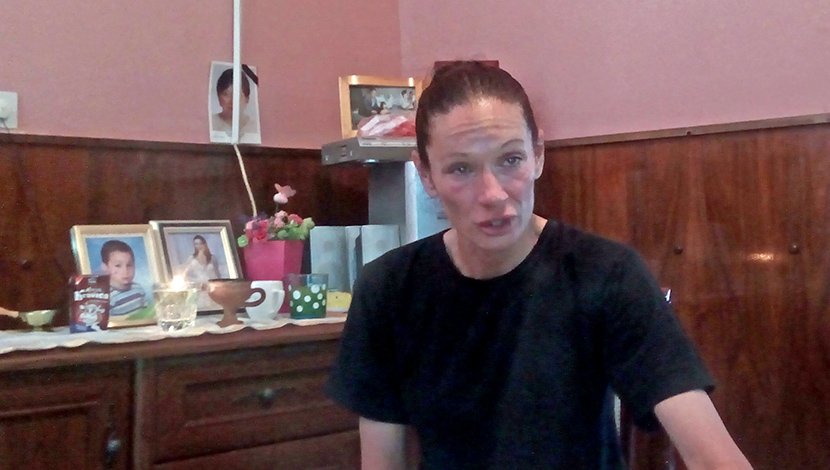 - Commission found six personality disorders and he was told that he can see the child only two days in a row for three hours. Social Welfare Center changed that - said Branislava.
She said that Maja met Marko at the gate of her house. They were together for three years before they got their son Mihailo.
Marko is doing nothing and he is living like high class. It is written in his records that he was charged with making and selling of explosive devices.
Branislava said that little Mihailo rarely went to his father, and when he did go he would return all nervous because he would fill his head with different stories.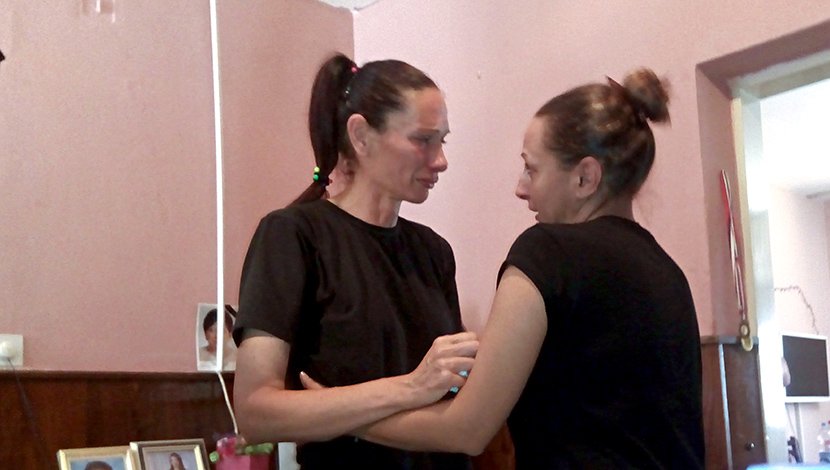 - He said that he will kill us all. The child told us everything. He was sad when he went to the kindergarten yesterday. I took him there and he was supposed to take him over. He was very unwilling. Maja didn't receive her wage for an entire year, and she wouldn't receive it for another year if she was still living because the court fined her for 600.000 dinars because she wouldn't allow Marko see his son out of fear - said Branislava.
Marko Nikolic, as they said in Maja's family, stalked her ex-husband, with whom she also has a son, who is already a teenager. Branislava and Aleksandar say that Maja's ex-husband is wonderful and he helped in the entire situation.
- Unlike him, Marko is great one day, and he is having a crisis the other, and on the third day, he explodes. His poor parents are suffering as well. He kept his parents locked in the basement in the house on Bezanija. He lived like high class and he justified himself on the court that he is an unemployed father who has no money for alimentation - the sister ends the disturbing confession.
(Telegraf.co.uk / Lj. Racic)
Telegraf.rs zadržava sva prava nad sadržajem. Za preuzimanje sadržaja pogledajte uputstva na stranici Uslovi korišćenja.