Butcher from Kosjeric killed his wife because of Facebook: There is an incredible story behind the unprecedented crime
The source close to the investigation says that Ivan got of prison in February, where he spent 9 months for beating Jelena. In the night between Sunday and Monday, he broke into Jelena's house, breaking the glass on the door in the process, and he charged at her in front of the sons Dejan (17), Darko (12), and three-year-old Davor. The youngest Davor is Ivan's son, others were Jelena's children from her first marriage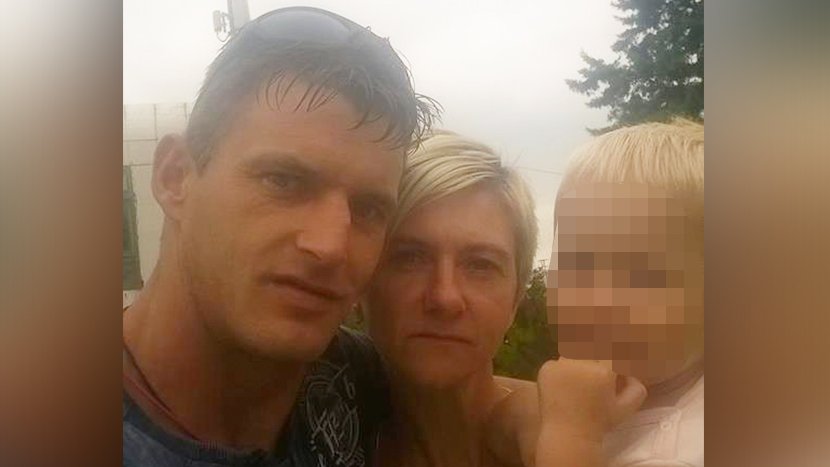 Ivan Radovanovic slaughtered with a knife his unmarried wife Jelena Grbic (38) in front of her three children in the family house in Kosjeric! The motive of this bloody crime is jealousy Ivan had a problem because Jelena liked posting photos on Facebook! 
Horrible murder in Kosjeric: He broke into the house and he started butchering the mother in front of children who couldn't help her. He abused her before as well (PHOTO)
He ran away after the bloody crime, but he was arrested yesterday in a shed in the neighborhood.
The source close to the investigation says that Ivan got of prison in February, where he spent 9 months for beating Jelena. In the night between Sunday and Monday, he broke into Jelena's house, breaking the glass on the door in the process, and he charged at her in front of the sons Dejan (17), Darko (12), and three-year-old Davor. The youngest Davor is Ivan's son, others were Jelena's children from her first marriage.
- When Ivan stormed into the house, Dejan immediately took his younger brothers out of the room. That is when Ivan took the knife and he massacred his unmarried wife. Children heard the choking in blood, they ran back into the room and saw their slaughtered mother. Ivan escaped in the meantime - our source of the investigation said and adds that Dejan immediately ran to the nearby hospital and called for doctors. HE THREATENED JELENA IN FRONT OF THE HOUSE
Jelena's neighbor said that he saw Ivan threatening Jelena in front of her house.
- He was the worst when he got drunk. He harassed her almost every day. There, not even the prison changed him. A few hours before the crime, Ivan went from one tavern to the next one and he asked for a drink, but the waiters refused to give it to him because they knew what he was like when he drinks - the neighbor said.
There was no help for the unfortunate wife and she soon passed away, and the police immediately started searching for Ivan. He was found the next day in a shed near Jelena's house. The owner of the shed noticed that the door was closed, although he keeps them open, so he called the police who found the killer there. Ivan surrendered with no resistance. Jelena's neighbors say that Ivan was jealous because she frequently posts her photos on Facebook, and that is why he used to beat her and he threatened that he will kill her.
- I know that she complained to the neighbor that Ivan checks her Facebook profile all the time and he checks if someone sends messages and if there are comments - the neighbor said.
Neighbor Zivana Stefanovic said that Jelena had a marriage before where she got her two children. Jelena's first husband died a few years ago, precisely on the day when she was murdered. Then she met Ivan and they started their relationship. - She fell in love with him, she loved him, we all knew that. Everybody told her to leave him because he was violent towards her, but she didn't do it - Zivana said.
Social Welfare center took care of her children while the search for the butcher took place.
Ivan didn't have a constant job. He worked for daily wages in Kosjeric. He used to beat Jelena often because he spent nine months in prison. He was supposed to serve one year in prison in a few days because he beat the unfortunate wife just a few days when he got out of it.
(Telegraf.co.uk / Informer)
Telegraf.rs zadržava sva prava nad sadržajem. Za preuzimanje sadržaja pogledajte uputstva na stranici Uslovi korišćenja.