No one said anything when he was driving drunk, drugged, and when he endangered other people's lives, but I am a mother and after this shirt that the famous singer wore, I will be silent no more
Is it normal, nice, good to be reckless?
The famous Serbian singer, Darko Lazic, had a traffic accident on October 23, and the public has been talking about it. Many people comment on this, both positively and negatively. So far I didn't want to say anything, but I am a mother and I finally have a message for him that is just after a single shirt - SHAME ON YOU!
Croat who "fixed" a graffiti of hatred, speaks for Telegraf: It is not true that Serbs aren't welcome in Zadar. Enough with the hate speech, we should be humane (PHOTO)
The famous singer of Folk Music, Darko Lazic, had a terrible traffic accident at the end of October. I know that I clearly defined this situation in my head - he was drunk and he CAUSED this situation where he almost died, but he could have killed someone. However, I didn't want to comment on this situation because I think that I shouldn't blend with the majority.
Now, that I am seeing this picture going around Instagram, I don't want to be quiet anymore, because I am a mother, and I have to take responsibility.
I am angry, revolted, and desperate at the same time. The many who drove drunk, perhaps even on drugs, the man who could kill someone, for example, a child, is using first days of his recovery to send a message to the public - LIVE FAST!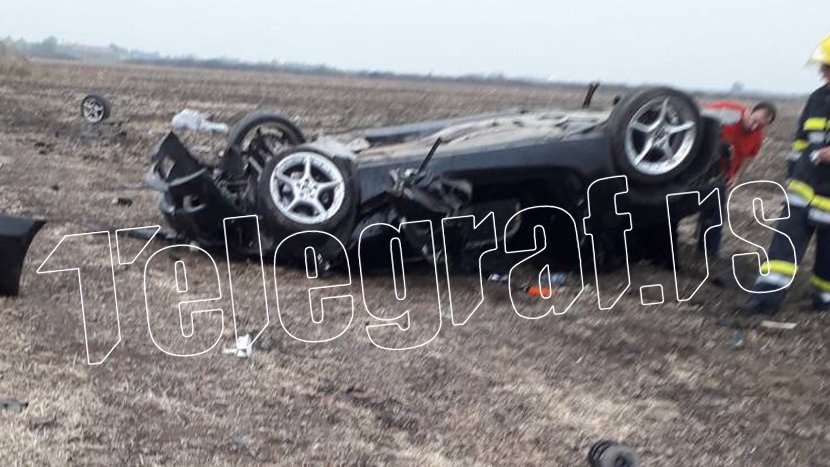 Mister Lazic,
There were already some words that you are not a good role model for young people and that they shouldn't support or fallow you. There were rumors that you are abusing alcohol and narcotics, that your driver's license has been taken away and that you broke the law by driving under influence. The thing that wasn't mentioned is that you are a father who is so irresponsible that he still wishes to live fast although you could deprive your child his parents. Let alone some other child, and the most terrible thing is that you could have killed some child. 
And after all, you didn't become any smarter, and that is obvious. And don't, but someone should put an end to it, someone must tell you that it is enough! 
What kind of message is this? Have you any shame? Do you know that you are saying that it is very normal, nice, good, to be reckless, to drive under influence and to endanger human lives?
I am asking for a start as a mother - what kind of a father are you. And then I ask, what kind of a son are you, a brother, a friend. I wonder how low can you fall to start saying to your dearest that they should live just like you do.
Thank God, you have survived, so you should answer for your deeds, in one way or another.
Thank you.
And where is that important jet-set? Why no one answered and said - my friend, we supported you while you were fighting for your life, but you should slow down no!
And what now? What after?
What will be the price for younger generations and will anyone feel the responsibility as a parent of all the children in our country, that they should react when there is such a transparent message TO LIFE FAST WITHOUT THE NEED TO THINK ABOUT CONSEQUENCES?
Mister Lazid is sending a message with this picture that he is not even aware that his life was hanging by a threat and that it could have easily been someone else's life which could be in danger by his recklessness. On the contrary, he is clearly saying with this picture that he has no intentions of changing anything. There is an impression that he is ready to sit behind a wheel and to step on the gas as hard as possible. 
The parents should warn their children that the behavior of the celebrities is controversial and to make them media literate so they will know what is a forceful, intentional commercial and that they shouldn't pay much attention to something so morbid.
Our dear children,
People who have money and nothing else shouldn't be your role models. Don't think about them as idols, but analyze their behavior and actions and try to get the best possible lessons out of it.
If they do alcohol and they end up in some trench, and then they fight for their lives and cause pity; if they are on drugs and drive fast, and along the way they "kill only themselves", conclude that they are not completely aware of the world in which they live in and they haven't experienced the life problems, because NO ONE SELLS THEIR OWN OR SOMEONE ELSE'S LIFE EASILY. 
VIDEO: The first video-interview of Darko Lazic after the accident:
(Telegraf.co.uk / Jelena Bojic Obradovic / j.bojic@telegraf.rs)
Telegraf.rs zadržava sva prava nad sadržajem. Za preuzimanje sadržaja pogledajte uputstva na stranici Uslovi korišćenja.