NATO APOLOGIZED, BUT...: This is how many Serbs accepted the apology for bombing
Just below third of the citizens would accept NATO apology for bombing, four percent were undecided, while 64 percent doesn't accept apology and these numbers increase with the age of the surveyed people
Most of the citizens are not accepting the NATO apology for bombing of Serbia 18 years ago, they are against joining the Alliance, even though they see the main reason in this intervention the politics of Slobodan Milosevic, according to the latest public opinion survey released today by the Institute for European Affairs. 
We talked to a man who pressed the button: F117A came crashing down (VIDEO)
The research results show that 84 percent of the people are against the NATO membership and most of them are males under 60 years old. 11 percent of the citizens support the membership and five percent are undecided. 
Just below third of the citizens would accept NATO apology for bombing, four percent were undecided, while 64 percent doesn't accept apology and these numbers increase with the age of the surveyed people.
When it comes to politicians who support close relations with NATO, 23 percent are saying that is Cedomir Jovanovic, fifth say its Aleksandar Vucic, 16.6 Vuk Jeremic, and around 30% don't know the answer to this question, while other mentioned politicians are under two percent. 
The reasons for bombing of Serbia, under 40% of the citizens say it is because of the Slobodan Milosevic politics. 17.6 claim the reason is ethnic cleaning of Serbs on Kosovo, 11.3 point out political interests and around 7% doesn't know the reason.
Other answers are under 5% and they are strategic position of Kosovo, negative attitude towards Serbia and its development, and military and economic interest of USA, demonstration of power ant ethnic cleaning of Albanians on Kosovo.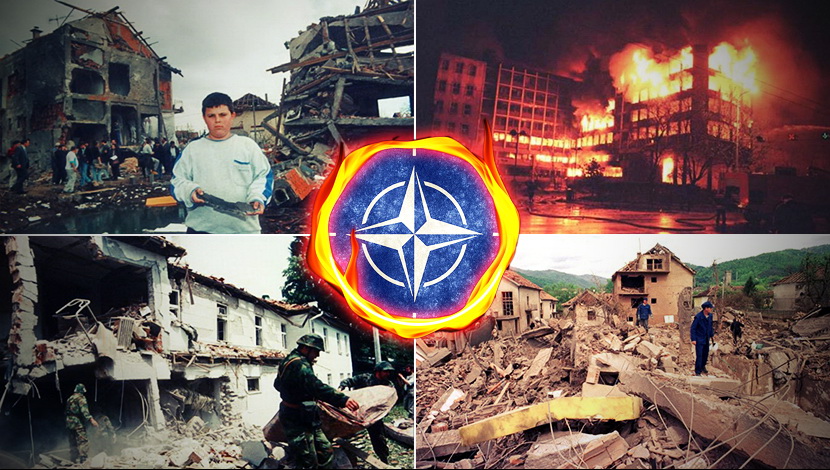 According to 40% of the citizens, Serbia joining NATO presents the condition to join EU and this attitude is more present with males, citizens younger than 45 years old, with completed high school and with citizens of East and South Serbia.
17% of people doesn't know the answer to this question, while 43% thinks that Serbia doesn't have to become the member of NATO if we want to join EU. 
Fifth of the citizens sees benefit in joining NATO, and every tenth citizen doesn't know the answer to this question, while 70% doesn't see the benefit of joining NATO, males first of all, aged from 45 to 59, and that surveyed people are mostly with completed high school. The public opinion poll was conducted for the Institute Ninamedia on a representative sample of 1,204 respondents from 10 to 17 March.
(Telegraf.co.uk / Tanjug)
Pošaljite nam Vaše snimke, fotografije i priče na broj telefona +381 64 8939257 (WhatsApp / Viber / Telegram).